US No Longer Capable of Entering Conflict with Muslim States: IRGC Commander
December, 09, 2015 - 18:56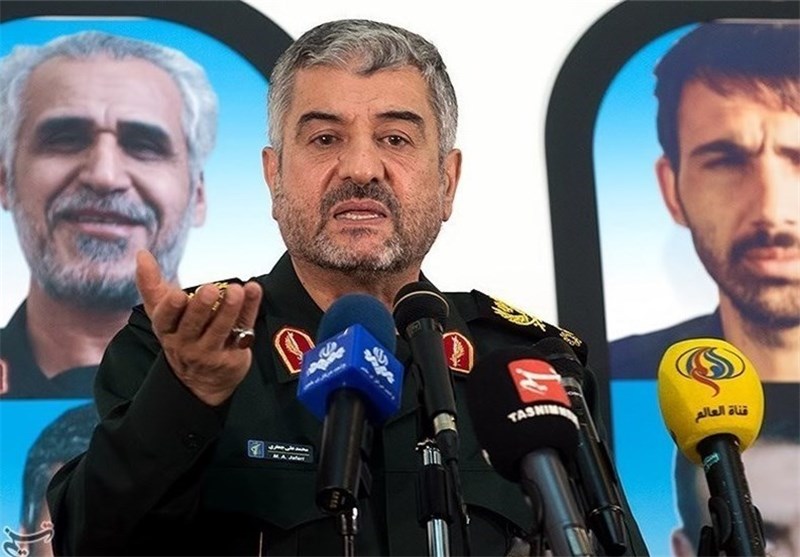 AHVAZ (Tasnim) – Commander of the Islamic Revolution Guards Corps (IRGC) Major General Mohammad Ali Jafari on Wednesday said the US is in no position to confront Muslim countries.
It has been proven that the US has no longer the power for direct confrontation with Muslim countries, General Jafari said while addressing a gathering in the southwestern Iranian city of Ahvaz.
He further said that the world's fate and the future of Islam will be determined in the conflicts in West Asia.
Supreme Leader of the Islamic Revolution Ayatollah Seyed Ali Khamenei has stressed frequently that the US has failed in its hostile policies towards the Iranian nation and the other world countries, saying the developments in the world are no more in favor of Washington.
Last year, Ayatollah Seyed Ali Khamenei in a speech highlighted Washington's dismal failures to achieve its desired objectives.
"The realities on the ground in the international community are not in line with the Americans' demands and intentions," the Leader said.
Enumerating the US continued failures in recent years, Ayatollah Khamenei underlined that the White House's plans for the Judization of Palestine lies in tatters.
The Leader also pointed to the other cases of US failure in carrying out its vicious plots, stressing that Washington's plans ended in failure in Syria, Iraq, Afghanistan, and Pakistan, as well as elsewhere in the Muslim world.