Chicago Mayor Urged to Resign over Police Shooting
TEHRAN (Tasnim) - Scores of angry protesters have taken into the streets of Chicago to demand Mayor Rahm Emanuel's resignation over a brutal police shooting of an unarmed black teenager.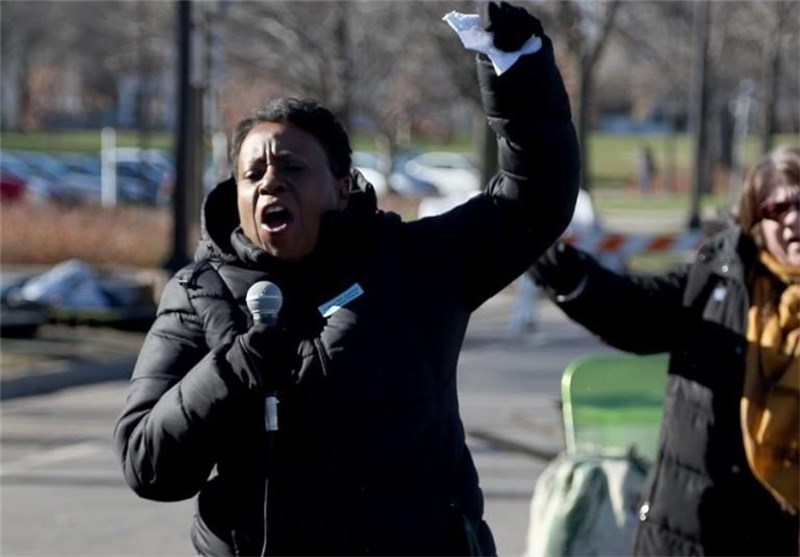 Laquan McDonald, 17, was killed in October 2014 by a White police officer who shot him 16 times.
The citywide walkout was set off shortly after Emanuel's public apology for the shooting on Wednesday.
The embattled mayor said Chicago was at a "defining moment" and needed to go through a "painful but honest reckoning" not just in McDonald's case, but "over decades" of increasing public distrust of the city's police department.
"The first step in that journey is my step, and I'm sorry," Emanuel told Chicago's City Council. "What happened on Oct. 20, 2014 should have never happened. Supervision and leadership in the police department and oversight agencies that were in place failed. And that has to change."
However, the apology was not enough to quench the public thirst for decisive action and hundreds of protesters flooded downtown Chicago streets, demanding his resignation and a probe into his administration, Press TV reported.
They continued marching for several blocks before trying to enter the Chicago Board of Trade building.
"We will now hold our leaders accountable for the transgressions they commit and that are committed under their watch," the group wrote on Facebook. "Task forces, press releases, symbolic replacements of one crony for another are no longer enough to mollify the masses."
Some 200 protesters also gathered outside council chambers during Emanuel's special address to the city council and demanded to be granted entrance.
The rally-goers shouted that one mayoral speech was not going to fix decades of police corruption that led to McDonald's death at the hands of officer Jason Van Dyke.
Last month, a court ordered Chicago police to realease a video showing the 2014 killing of McDonald by Van Dayke. Ever since its release, the footage has set off weeks of largely peaceful protests and led to the dismissal of the city's police chief.