Hezbollah Ambushes Nusra, Killing 9 Terrorists Including Commander
TEHRAN (Tasnim) - Nine Nusra Front militants, including a senior commander, were killed in an ambush and an ensuing clash with Hezbollah fighters near the restive northeastern border town of Arsal in Lebanon.
December, 10, 2015 - 15:08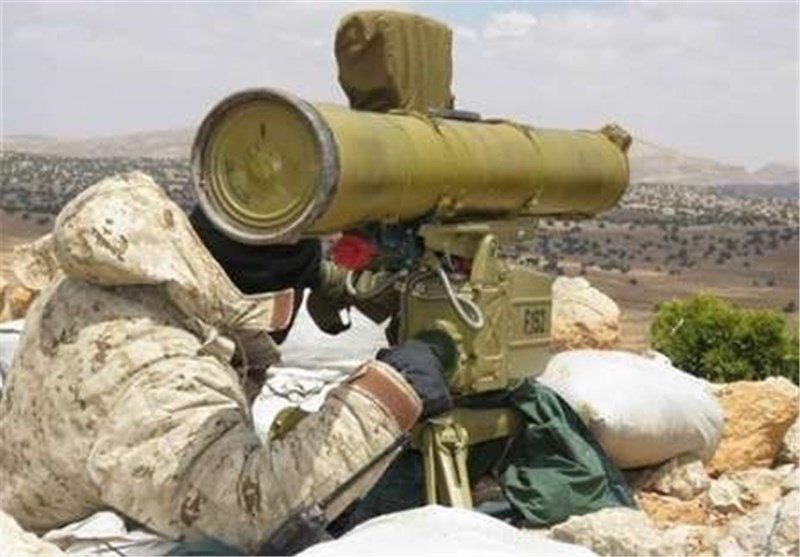 Speaking to The Daily Star on condition of anonymity, security sources said on Thursday Abu Firas al-Jibba, a high-ranking Nusra commander in Syria's Qalamoun region, was killed along with three bodyguards in a Hezbollah ambush in Wadi al-Kheil Wednesday on Arsal's outskirts.
The fighting was also reported by Hezbollah's Al-Manar TV, which broadcast footage of the moment Jibba and Nusra Front terrorists were targeted by Hezbollah artillery in the region's rocky terrain.
A security source in Arsal added that the fighting with medium-caliber weapons was raging in Wadi al-Kheil, with both sides exchanging mortar fire.
Also Wednesday, the Lebanese Army pounded terrorists' positions in Arsal.
Earlier this year, Hezbollah launched a military operation in Arsal's outskirts, where thousands of Nusra and Daesh (ISIL) terrorists are holed up.