Kerry to Head to Moscow for Talks on Syria Peace Plan
TEHRAN (Tasnim) – US Secretary of State John Kerry will head to Moscow Tuesday on a delicate diplomatic mission to try to keep the fragile Syrian peace process on track.
December, 12, 2015 - 12:05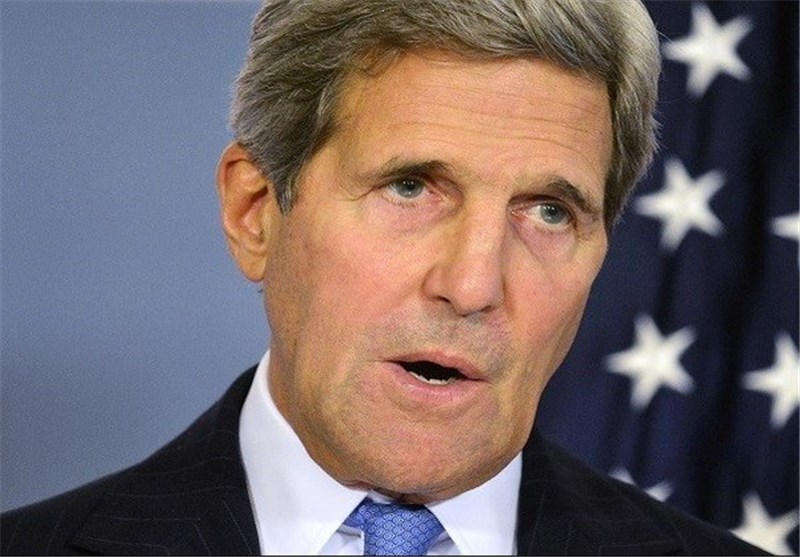 In a sign of the complexity of the US-Russian relationship, the US State Department said Kerry would meet President Vladimir Putin but the Kremlin would not confirm this, AFP reported on Saturday.
"They will discuss ongoing efforts to achieve a political transition in Syria," US Spokesman Mark Toner said Friday on the sidelines of the UN climate summit in Paris.
But Kremlin Spokesman Dmitry Peskov said a decision about whether Putin would meet Kerry could wait until after his talks with Foreign Minister Sergei Lavrov.
"John Kerry is coming here on the invitation of the Russian Ministry of Foreign Affairs. His partner in the talks will be Russia's foreign minister," Peskov said.
"We do not exclude the possibility of such a meeting when Foreign Minister Sergei Lavrov and Secretary of State Kerry inform President Putin about their talks."
Kerry will also raise the issue of Ukraine, Toner said.
The Russian foreign ministry said it hoped the visit, Kerry's second this year, would improve what it said were the "complicated" relations between the rival countries.
The talks will also cover differences in the parallel Russian and US approaches to the fight against the ISIL terrorist group in Syria.
State Department Spokesman John Kirby said Friday that there was "still a lot of work to be done" in crafting an exit strategy for a war that has killed more than 250,000 people since March 2011.
"From the very beginning, there has been disparate views about the future of Assad, and that is not resolved today," he said.