Iran in Contact with Azerbaijan over Nardaran Clashes: Spokesman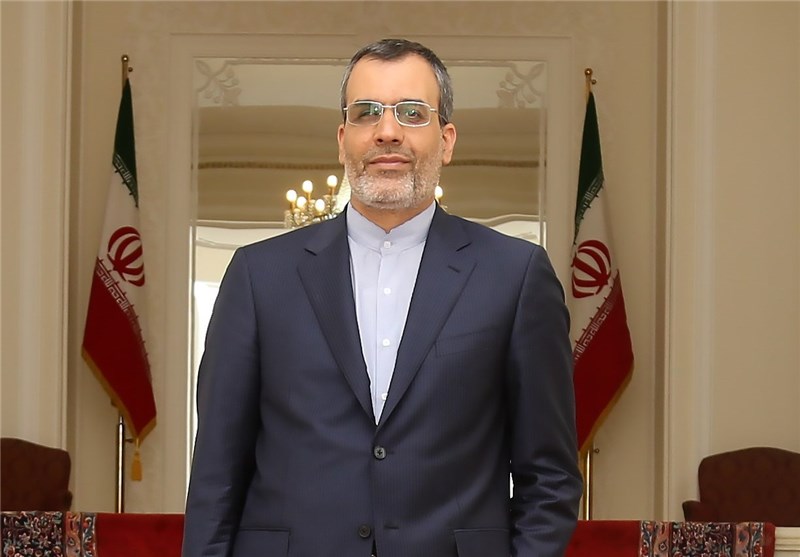 TEHRAN (Tasnim) – Iranian Foreign Ministry Spokesman Hossein Jaberi Ansari announced that the country is in talks with the Republic of Azerbaijan over recent clashes in Nardaran, northeast of capital Baku, which has led to the killing of a number of Shiite Muslims.
"The (Iranian) Foreign Ministry has closely pursued various dimensions of these incidents and had been in constant contact with the relevant authorities of that country (Azerbaijan)," Jaberi Ansari said on Saturday.
He further said the consultations between the two countries have created a "more suitable atmosphere" for the observation of Islamic rites and respect for religious sites in Azerbaijan.
The spokesman also asked all parties to defuse plots hatched by ill-wishers to undermine the two neighboring countries' ties.
In a statement earlier on Friday, the International Union of Unified Ummah condemned Azerbaijan's crackdown on Shiite Muslims, which left a number of mourners killed in a recent raid on Nardaran region.
The Iranian NGO called on the Baku government to stop harassment of people in the Shiite-dominated areas.
Condemnation of intensified crackdown on the Azeri Shiite citizens came after the security forces on November 26 launched a raid on the Shiite Muslims in the coastal district of Nardaran, 25 kilometers northeast of capital Baku.
4 Shiite people - members of the Movement for Muslim Unity (MMU) - were reportedly killed in the attack and several others were arrested, including the MMU leader Tale' Bagirzade, who is also known as Sheikh Bagirov.
In a later attack in Nardaran on December 3, policemen shot and killed five Shiite Muslims and arrested 32 others.
Shiite Muslims make up 85 percent of the population in Azerbaijan.