Syrian Army Destroys Terrorist 'Lifeline' to Turkey in Aleppo Province
December, 13, 2015 - 13:04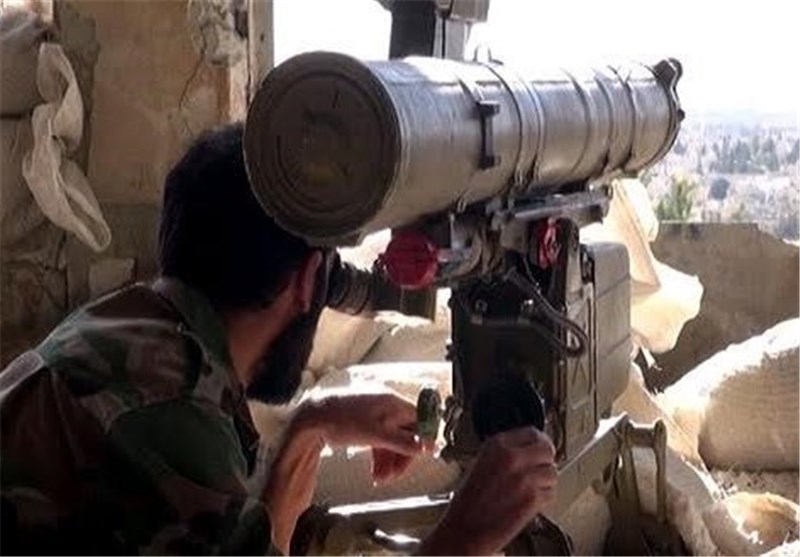 TEHRAN (Tasnim) – The Syrian army continued its offensive in the key province of Aleppo, freeing more villages, destroying terrorists and militant infrastructure, as well as clearing improvised explosive devices in liberated areas.
As part of this major operation on Saturday, Damascus-led forces delivered an attack on the terrorist "lifeline" to Turkey in the province, which involved destroying sites and supply routes used by al-Nusra Front, Sputnik reported citing Syria-based SANA news agency.
The Syrian Army also destroyed Daesh strongholds and military equipment in Aleppo.
The army carried out operations in several neighborhoods of the city of Aleppo, including Karm al-Tarab, al-Ramouseh, Suleiman al-Halabi, Aqyoul, Karm al-Maisar, al-Maasaraniyeh and Bani Zaid.
Damascus-led forces have been making gains in other parts of Syria, including the provinces of Latakia, Hama, Idleb and Homs. Among other things, the army reported killing the leader of the so-called Ahrar al-Sham movement in Hama countryside.
The Syrian army has continued its offensive to free the iconic city of Palmyra in Homs, which was captured by Daesh, also known as ISIL, in May.
Syrian warplanes launched airstrikes at Daesh targets in the town of al-Qaryatain, the villages of Hawarin and al-Hadath, as well as to the north of Mahasa.
In addition, Damascus-led forces targeted al-Nusra Front "hideouts and supply routes in al-Yadouda area in [the north-western part of the city of Daraa], near the border with Jordan, killing scores of terrorists and destroying their vehicles and weaponry," the news agency stated.
Syrian warplanes also destroyed several Daesh strongholds and military hardware to the east of the city of Deir ez-Zor.