Nigerian Army Raids Islamic Movement Leader's House, At Least 12 Killed
December, 13, 2015 - 16:26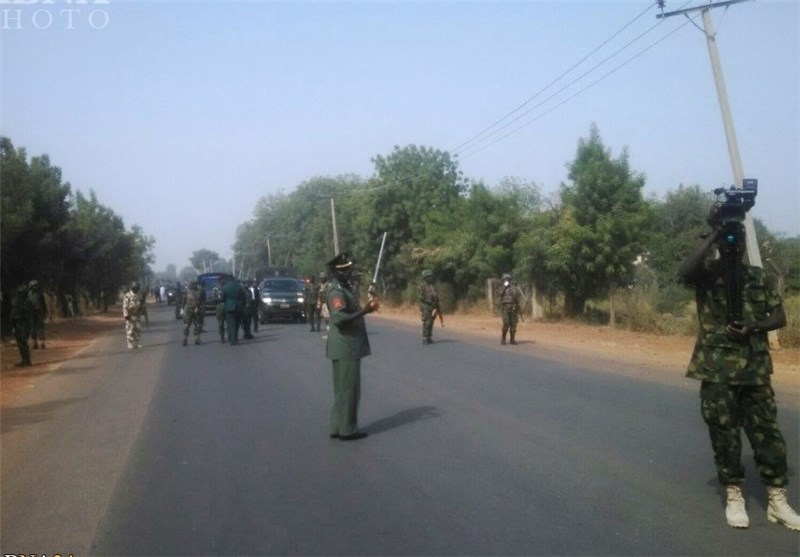 TEHRAN (Tasnim) – Nigerian military forces killed at least 12 Shiite Muslims who had gathered to attend a religious ceremony north of the country, and besieged the home of the leader of the Shiite movement.
Reports indicate that heavy fighting broke out late Saturday night into the early hours of Sunday between soldiers of Nigerian army and members of the Islamic movement of Nigeria in the city of Zaria in northern Nigeria after the army surrounded the house of leader of the movement, Ibrahim El-Zakzaky.
About 30 people were wounded in the ongoing attack, Zeenah Ibrahim, the wife of the group's leader, told The Associated Press in a phone call interrupted by the sounds of gunfire.
Clashes happened after the army accused the Shiite movement of an unsuccessful plot to assassinate Chief of Army Staff (COAS), Lieutenant General Tukur Burutai.
The Islamic movement dismissed the accusation as a "blatant lie" in a statement on its website on Sunday, adding that members of the movement were unarmed and had gathered for a ceremony to mark the beginning of the month of Rabiul /Auwal- the birth month of Prophet Muhammad (PBUH) - when the incident happened.
Islamic movement of Nigeria two weeks ago suffered a suicide bombing, claimed by Boko Haram extremists, in the middle of a procession that killed 22 people.