Iran's Petchem Industry to Thrive in Post-Sanctions Era: FM
TEHRAN (Tasnim) – Iranian Foreign Minister Mohammad Javad Zarif assured local producers on Sunday that the country's petrochemical industry will flourish once the anti-Iran sanctions are terminated under a nuclear deal with six world powers.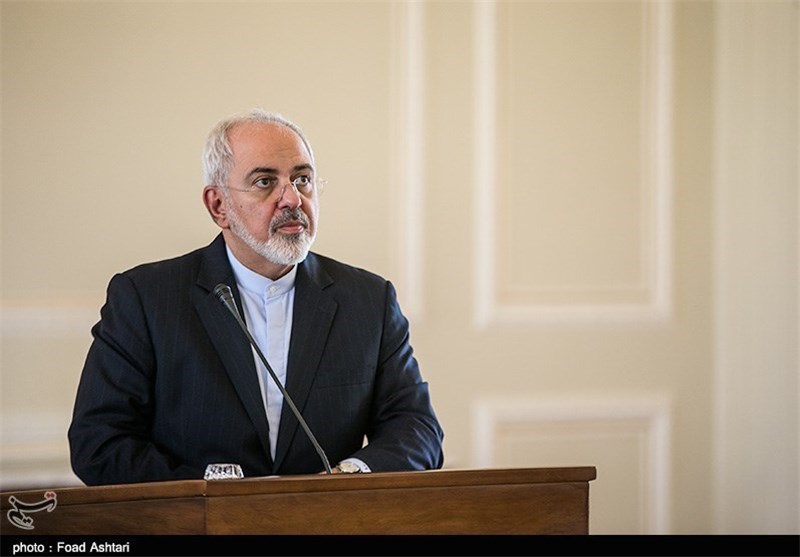 The enforcement of the Joint Comprehensive Plan of Action (JCPOA) will provide Iran's petrochemical industry with two new strategies to boom, namely diversifying the products and selecting new export destinations, Zarif said at the 12th Iran Petrochemical Forum (IPF) in Tehran.
He was referring to a July nuclear deal between Iran and the Group 5+1 (Russia, China, the US, Britain, France and Germany) that will end all nuclear-related sanctions on Tehran after coming into force.
In the post-sanctions era, Zarif added, Iran will get rid of the embargoes banning the transfer of technology, export its petrochemical products, attract foreign investment, conduct monetary and financial transactions, and have access to international markets after settlement of the problems hindering the transport of petrochemical goods.
He also hailed the local experts for helping Iran become the second largest producer of petrochemical goods in the Middle East, saying the ongoing forum provides a good opportunity for foreigners to know about the country's potential in the petrochemical industry and enter the lucrative market in the post-sanctions era.
While the JCPOA is expected to take effect within weeks, a host of foreign countries are vying for Iran's market as soon as the sanctions are terminated.
Experts believe that Iran's economic growth will rise remarkably after the nuclear accord is implemented.