Nigerian Army Kills Shiite Cleric's Family, Senior Members of Movement
TEHRAN (Tasnim) – Nigerian soldiers killed on Sunday two members of the family of Sayyid Ibrahim Zakzaky, the leader of the Islamic Movement in Nigeria, and senior members of his movement.
December, 14, 2015 - 11:02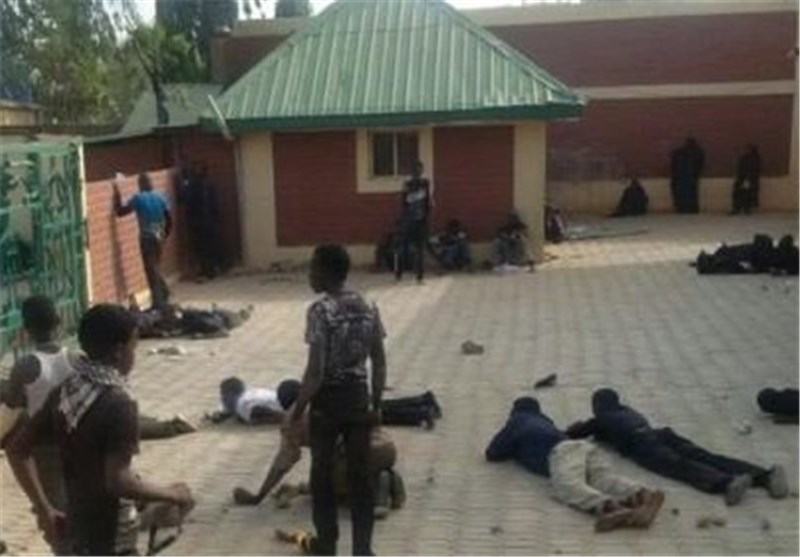 Zeenat, the wife of the leader of Islamic Movement of Nigeria, Ibrahim Zakzaky, and Aliy, Mr. Zakzaky's son, were among the scores of people killed during a raid on Zakzaky's home by the Nigerian Army.
Three of Mr. Zakzaky's sons had been killed in a similar attack by the Nigerian Army in July 2014.
The Islamic Movement insists its members did not attack the convoy of the Chief of Army staff, Tukur Buratai, as alleged by the Nigerian Army, Abuja-based newspaper The Premium Times reported on Monday.
Heavy fighting broke out late Saturday night into the early hours of Sunday between soldiers of Nigerian army and members of the movement in the city of Zaria in northern Nigeria after the army surrounded the house of leader of the movement.
The movement in a statement by Ibrahim Musa, head of its Media Forum, said apart from Mr. Zakzaky's son and wife, other prominent leaders of the group were also killed.
"In the mean time, leading members of the Islamic Movement and other members as well, have been killed by the soldiers including the leader of the Kano Center, Muhammad Turi, Mustapha Sa'eed, Ibrahim Usman and Jummai Gilima," the statement said.