Prominent US Filmmaker Calls Iranian Documentary "Instructive"
TEHRAN (Tasnim) – Donn Alan Pennebaker, American documentary filmmaker and one of the pioneers of Direct Cinema, described an Iranian documentary titled "Alone among the Taliban" as "instructive".
December, 15, 2015 - 14:07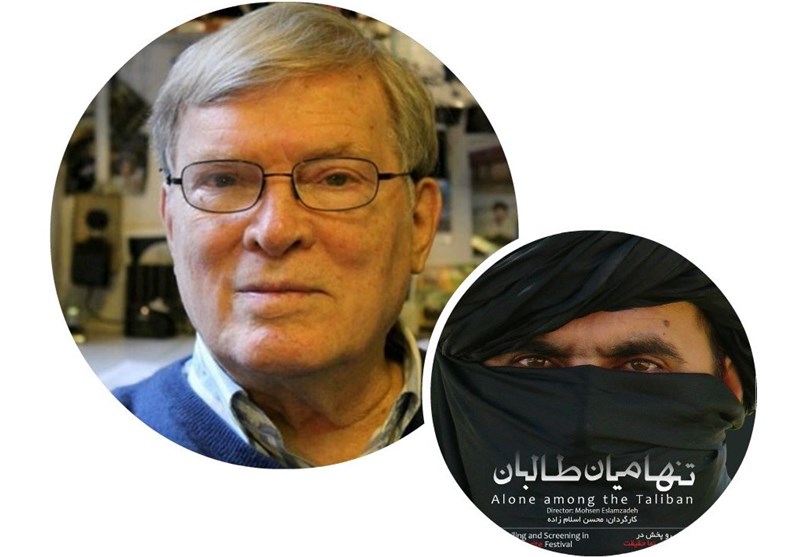 "That was one film that I really wanted to see because I am very interested in that subject. As you know, my country is involved and has been involved in Afghanistan. So we get lots of news from Afghanistan, but I want to get the perspective of an Iranian filmmaker visiting Afghanistan," Pennebaker told the Tasnim News Agency on Monday.
"So I got that. I found that very instructive. I was very interested in that."
"The footage, the shots were quite interesting, quite striking and very unusual," he further said.
The American filmmaker further said that "Alone among the Taliban" by prominent Iranian filmmaker Mohsen Eslamzadeh is a "valuable record" and a "good contribution".
Mid-length documentary "Alone among the Taliban" was screened at the 9th Iran International Documentary Film Festival, Cinema Verite.
The 9th edition of Cinema Verite will be held on Dec 13-19, 2015, in Tehran.
The 57-minute documentary "Alone among the Taliban" directly relates the story of an Iranian documentary maker's adventures in the Taliban-controlled regions of Afghanistan.
"In recent years, Taliban-related news have been reflected in different media outlets. But what was always missing was a first-hand story from the group. That's why I went on several trips to Afghanistan and eventually managed to spend 15 days within the group and document the way they think and govern their state," the director Eslamzadeh says about the making of his film.