Fighting Terrorism Hinges on Serious Global Cooperation: Iranian Minister
TEHRAN (Tasnim) – Iranian Interior Minister Abdolreza Rahmani Fazli said effective fighting terrorism and extremism depends on serious and honest cooperation among all peace-seeking countries.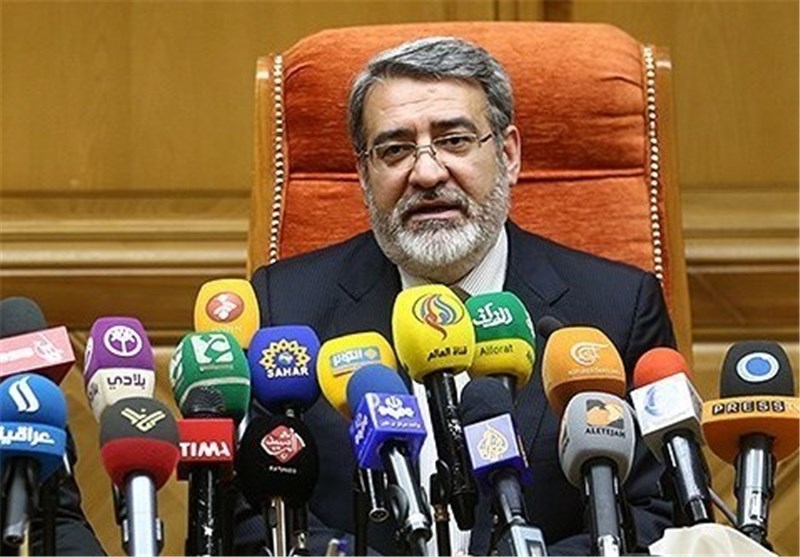 The fight against Takfiri and extremist groups needs serious and honest cooperation among all countries willing to establish peace and security in the world, he said in Tuesday meeting with his Austrian counterpart Johanna Mikl-Leitner in the Austrian capital city of Vienna.
He made the remarks on the fringes of a meeting with Partners of Afghanistan and Neighboring Countries, held in the Austrian capital.
Attended by high-ranking officials from Afghanistan's neighboring countries, the meeting kicked off on Monday to discuss how to eliminate the business of illicit drugs in the region.
The Iranian interior minister also called on expansion of bilateral cooperation between the two countries in diverse fields and outlined Iran's unique and sustained efforts in eliminating the business of illicit drugs in the region.
He also stressed that the Islamic Republic has prevented the transit of narcotics destined for European countries.
Mikl-Leitner, for her part, praised Iran's resolve in fighting drug smugglers and described Iran-Austria further cooperation in fighting drug trafficking as essential.
In recent decades, Iran has been hit by drug trafficking, mainly because of its 936-kilometer joint border with Afghanistan, which produces more than 90% of the world's opium.
According to the UN Office on Drugs and Crime, the Islamic Republic is netting eight times more opium and three times more heroin than all other countries in the world combined.
The war on drug trade originating from Afghanistan has claimed the lives of nearly 3,700 Iranian police officers over the past three decades.