Reliance on Oil No More Logical: Iran's Speaker
TEHRAN (Tasnim) – Iranian Parliament Speaker Ali Larijani stressed the need for plans to cut the country's dependence on oil revenues, stressing that managing the economy on the basis of petrodollars is proved to be illogical.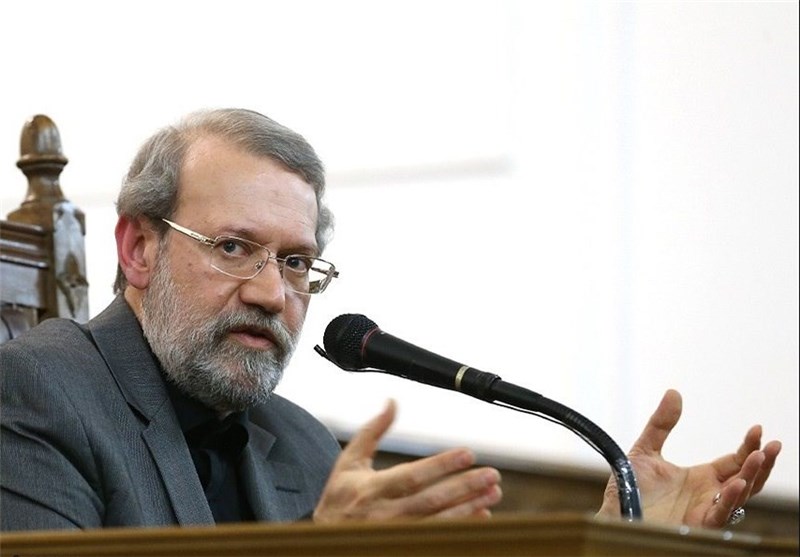 "At present, our country is paying the heavy price of relying on an oil-dependent economy," Larijani said in a message to a conference on renewable energy, held in the northeastern city of Neishabour on Wednesday.
Given its geographical situation, Iran can gain a good share in the "clean energy" industry through creativity and taking advantage of modern management tactics, he added.
While Iran's economy has faced problems due to falling prices of crude, efforts have been made to decrease dependence on oil incomes.
Supreme Leader of the Islamic Revolution Ayatollah Seyed Ali Khamenei has repeatedly called for formulation of plans to cut dependence on oil revenues and govern the country on the basis of domestic capabilities instead of natural resources.
"Instead of relying on the oil revenues, Iran should be governed by rely on the domestic forces and the sources above the ground, namely the intelligence and talent of young people and the generation of science and knowledge," Ayatollah Khamenei said in October 2014.
The Leader warned that devising the country's economic plans based to the petrodollars will leave the economy prone to the decisions made by the "world's major policy-makers".