Ground Set for JCPOA Implementation: Iran's President
TEHRAN (Tasnim) – Iranian President Hassan Rouhani hailed the closure of a case on the so-called possible military dimensions (PMD) in Tehran's nuclear program by the IAEA, saying this major step has paved the way for implementing a July nuclear deal between Iran and world powers.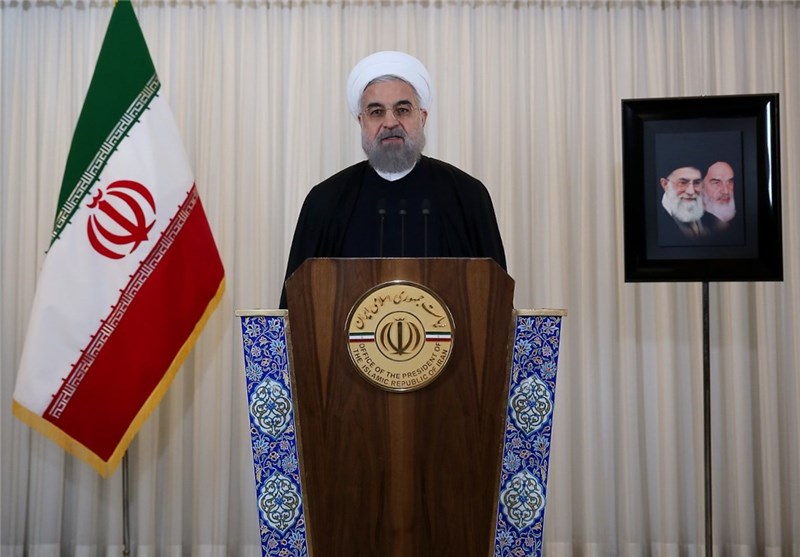 "With the settlement of the so-called PMD issues and what the (IAEA) Board of Governors decided yesterday, one of the main obstacles to enforcement of the JCPOA was removed, and the ground was prepared for the JCPOA implementation," the president told the Iranian nation in a live televised address on Wednesday.
He noted that the way is almost paved for the Joint Comprehensive Plan of Action (JCPOA) to take effect, saying the "final steps" are going to be taken within the next two weeks.
The Group 5+1 (Russia, China, the US, Britain, France and Germany) has taken major steps and so has Iran, the president added, expressing the hope that the few remaining steps would be taken in the next two weeks.
President Rouhani further announced that the anti-Iran sanctions will be terminated in the Iranian month of Dey, which begins on December 22.
On Tuesday, the UN nuclear agency's Board of Governors passed a resolution that closed the file of PMD in Tehran's nuclear program once and for all.
The move was a necessary stage for the enforcement of the JCPOA, the lasting nuclear deal between Iran and the Group 5+1 (also known as the P5+1 or E3+3).
The landmark accord was achieved in Vienna on July 14 and was officially adopted on October 18.