French President: Iran's Rouhani Due in France in January
TEHRAN (Tasnim) - French President Francois Hollande said on Friday that he would host his Iranian counterpart Hassan Rouhani at the end of January.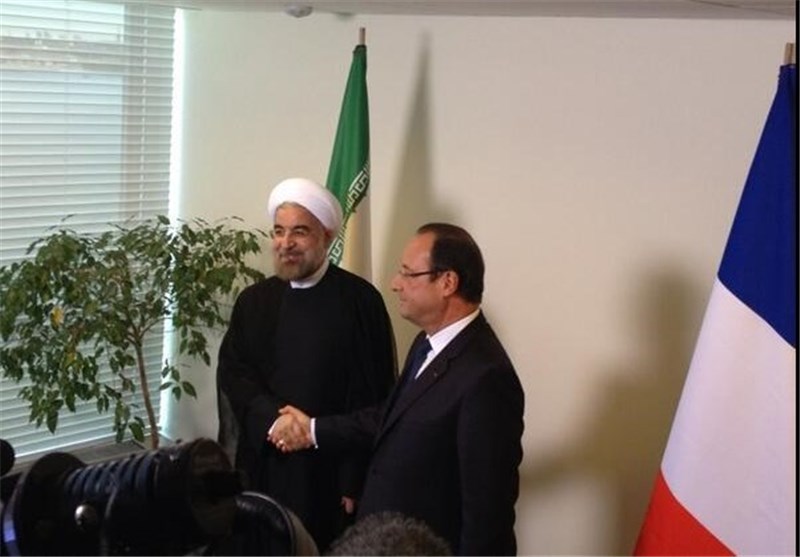 The announcement came after an earlier visit was postponed.
According to a report by Reuters, Rouhani was due to visit France in late November but put off the trip following the November 13 attacks in Paris that left 130 people dead.
Iran's Foreign Minister Mohammad Javad Zarif also said at the time that, after coordination with the European sides, it was agreed that the Iranian president's trip to the two countries (Italy and France) be postponed to some other time.