California Man Arrested for Building a Pipe Bomb
TEHRAN (Tasnim) – Police in California waited more than two weeks before arresting a man who posted an image of a homemade bomb on Facebook amid messages professing support for Donald Trump and opposition to Muslims, the Guardian can reveal.
December, 22, 2015 - 14:49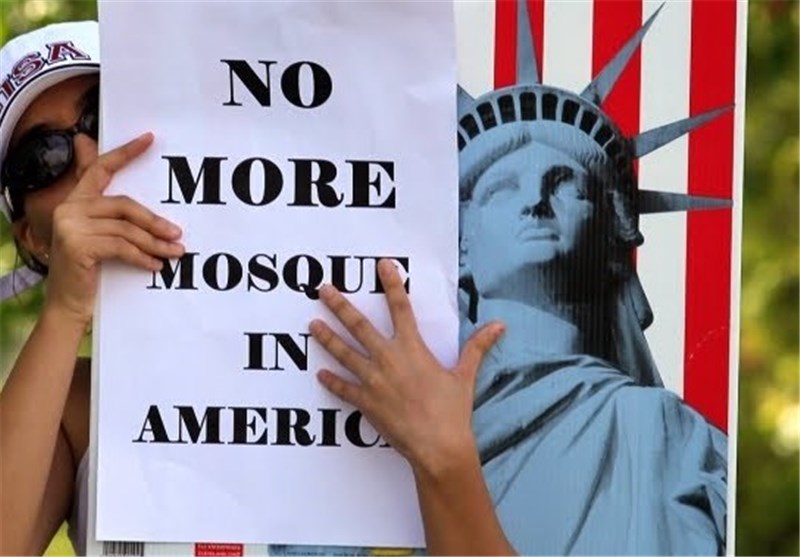 William Celli, 55, was arrested on Monday in Richmond, California, after police raided his house and discovered a suspected homemade bomb. He has been charged with two counts of suspicion of making criminal threats and possession of an explosive device.
Police were first warned about Celli more than two weeks ago, when one of his Facebook friends raised the alarm about anti-Islamic postings he had uploaded along with an image purporting to show a homemade device.
The postings included the claim that members of his local mosque celebrated the Paris attacks and the suggestions that all Muslims in America should be sent back to their "country of origin".
Maria DiLoreto Banks, a childhood friend of Celli who took a screen grab of the postings when they appeared on her feed, has shared the images with the Guardian. She provided the same information to the police more than two weeks ago. "I just thought they dropped it because I never heard anything," she said.
The posts include derogatory references to Hispanics and Muslims as well as a photograph of an apparent pipe bomb resting on a table outside a house. Celli appears to have posted: "Built it all by myself lol" and "Home Depot don't sell stuff is big here's a crude device for you".
The image of the bomb was posted the same day - 4 December - that Celli is alleged to have stood outside his local mosque threatening to kill congregants. That incident was also reported to police.
Celli's Facebook page also contained praise for the Republican presidential frontrunner. "Donald trumps on again I'm happy leaders okay but this guys a great point man. I'll follow this MAN to the end of the world," Celli posted on October 21.
The investigation began on 4 December, when members of Richmond mosque Masjid al Rahman, also known as the Islamic Society of West Contra Costa County, reported to police that a man, now believed to be Celli, had yelled threats as members left from a Friday afternoon service.
Abdur Rahman, a member of the mosque for 19 years who was present at the time, told the Guardian Celli was screaming: "I'm going to kill you all" from a Burger King parking lot across the street. Rahman said that Celli "didn't look like a crazy person", but "was a little agitated and taking video of the congregants".
Celli continued "ranting and cussing" for about 10 minutes, Rahman said, before leaving and telling another congregant "I will come back". Police arrived at the mosque about three hours after Celli departed, according to Rahman, and took a report.
Celli was not arrested until Monday, sixteen days after police were warned that a man fitting his description had been threatening congregants at the mosque, and fourteen days after Banks raised the alarm over his Facebook post of a bomb. He was taken into custody without incident, while the bomb squad removed and "rendered safe" a possible explosive device, according to Jay Hill, commander of the Walnut Creek bomb squad, which responded to the call to aid Richmond police.