Visa Restriction Law No Breach of JCPOA: US
TEHRAN (Tasnim) – US State Department Spokesman John Kirby claimed the recent visa waiver restriction law in the US is not a violation of the recent nuclear deal struck between Tehran and six world powers.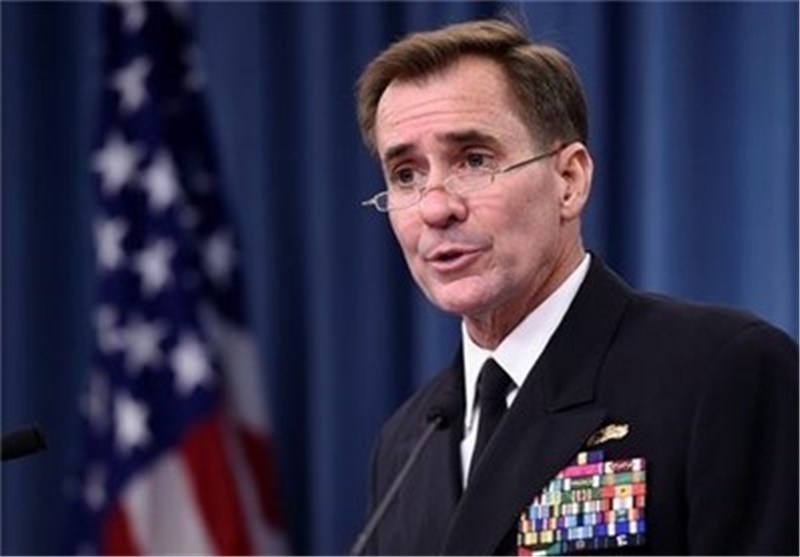 "…there's no violation of the JCPOA (Joint Comprehensive Plan of Action) or our commitments by dint of this new legislation," Kirby said during his daily press briefing on Monday, the official website of the US Department of State reported.
"And the Secretary (Kerry) further made it clear that we're going to implement this new legislation so as not to interfere with the legitimate business interests of Iran, such as in areas where the sanctions are going to be lifted when Iran has taken the key steps it needs to take to meet its own commitments under the JCPOA," he added, speaking of a recent letter penned by the US Secretary of State John Kerry to the Iranian foreign minister in an attempt to reassure Tehran that the visa law will not come in the way of the implementation of Washington's commitments under a nuclear deal with the Islamic Republic.
"As we said before, we wanted to work with Congress, and we did, about getting this new legislation. And we – it is important to continue to look at the ways in which people come to the United States from all different walks of life to make sure that we are first and foremost looking after the security and safety of the American people," Kirby further said.
According to a bill, which was passed in the US House by 407 to 19 on December 8, visitors from the 38 "visa waiver" countries will need to obtain a visa to travel to the US if they have been in Syria, Iraq, Iran or Sudan in the past five years.
Citizens of 38 countries, many in the EU, can currently fly to the US without applying for a visa under America's Visa Waiver Program.
The new legislation initially said those eligible for the waiver program who had travelled to "terrorist hotspots" like Iraq and Syria where the ISIL terrorist group controls territory would need to obtain a US visa.
But the final version included Iran and Sudan to the list of countries.
On Friday, US lawmakers sent Obama a huge tax and spending package, which also included reforms of the US visa waiver program. The president quickly signed it into law before leaving Washington for his annual holiday vacation.