Russia to Help India Build 12 Nuclear Reactors
TEHRAN (Tasnim) - Russia and India signed agreements on Thursday to boost cooperation in energy and defense, while New Delhi aims to modernize its armed forces and build a nuclear industry and Moscow seeks investment and new markets.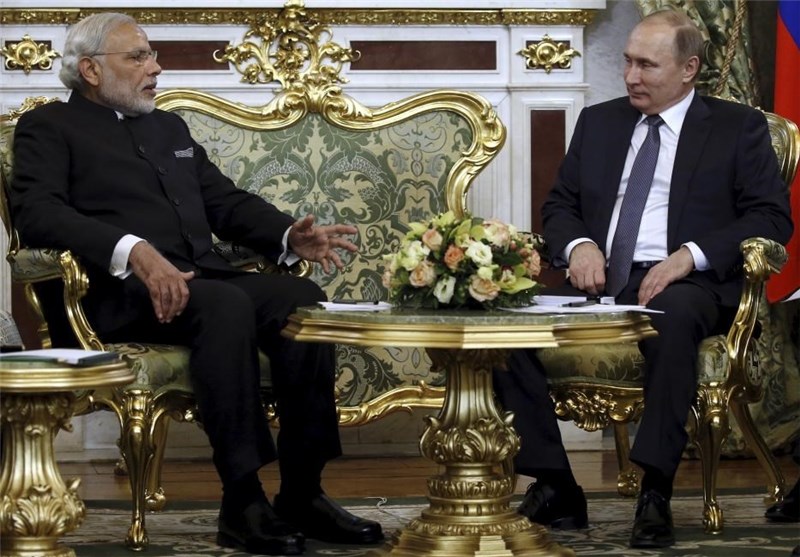 Russian President Vladimir Putin told a joint briefing with visiting Indian Prime Minister Narendra Modi that Moscow supported New Delhi's "strengthening role in resolving global and regional problems".
Russia is keen to develop and deepen its Soviet-era economic ties with India and sell new technologies to one of the world's fastest-growing economies at a time its own economy is stagnant, hit by Western sanctions and a plunge in global oil prices, Reuters reporte.
"We have agreed to increase mutual investment flows thanks to deeper industrial cooperation and implementation of large-scale infrastructure and energy projects," Putin said.
Russia launched the first nuclear unit at India's Kudankulam power station in June last year and would complete building another one in "a matter of a few weeks", Putin said. He said Russia would build six nuclear blocks in India in 20 years.
Modi said the number of Russian-built reactors in Kudankulam and at another site would eventually rise to 12, but gave no timeframe.
Russia and India will together build multi-task Kamov-226 helicopters, Modi said. It will be the first large-scale project of the government's "Make in India" initiative to encourage local and foreign companies to manufacture in India.