IRGC Capable of Countering All Hostile Plots: Commander
TEHRAN (Tasnim) – Lieutenant Commander of the Islamic Revolution Guards Corps highlighted the IRGC's capability to deal with a varying range of strategies that the enemies may work out to undermine Iran.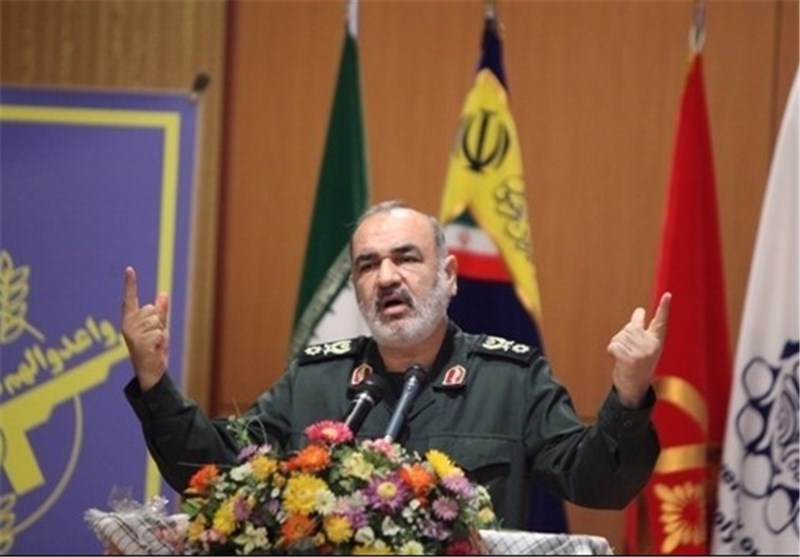 The IRGC can fight off any strategy that the adversaries may practice, and will continue to openly and mightily stand against those plots, Brigadier General Hossein Salami said at a conference in Tehran on Saturday.
He noted that Iran has been able to change the practical circumstances in such a way that "the arrogant powers' costs would outstrip their gains" in the plots they carry out across the region.
The commander also hailed Supreme Leader of the Islamic Revolution Ayatollah Seyed Ali Khamenei for overt opposition to the arrogant policies.
Ayatollah Khamenei has time and again reaffirmed Iran's commitment to resist those bullying powers which seek to block the Islamic Republic of Iran's move in the right direction.