Iraqi Troops Close in on Last ISIL Foothold in Ramadi
TEHRAN (Tasnim) – Iraqi troops have pushed deeper into the heart of the last remaining district held by ISIL in the city of Ramadi, an army spokesman said Saturday.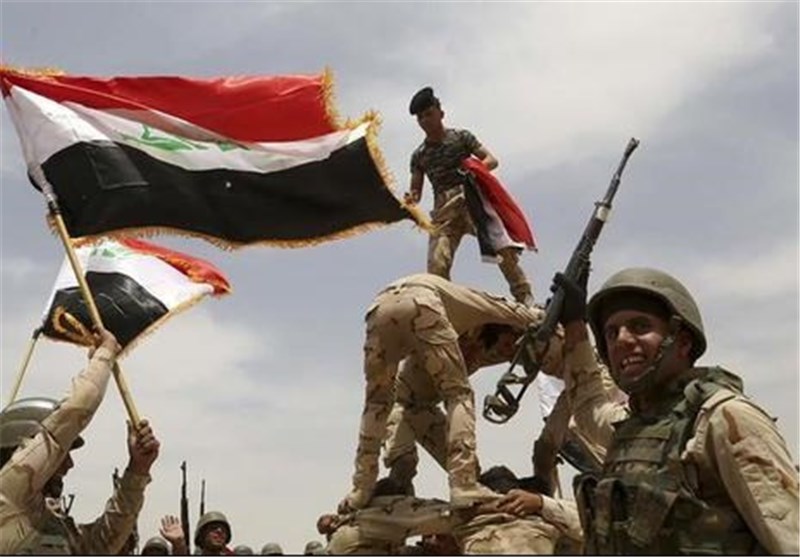 Recapturing Ramadi, which fell to the militants in May, would be one of the most important victories achieved by Iraq's armed forces since ISIL swept across a third of the country in 2014.
Soldiers advanced overnight in the Hoz neighborhood that houses the provincial government compound, the target of an attack that started Tuesday, joint operations command spokesman Brigadier Yahya Rasool said, according to Reuters.
"The counter-terrorism forces are within 800 meters (0.5 mile) from the government complex," advancing by about 1 km in the past day, Rasool said.
"Airstrikes helped detonate explosive devices and booby-trapped houses, facilitating our advance," he added.
Information about the situation on the ground is hard to verify. There was no confirmation of a claim by ISIL Friday that it had shot down an army helicopter.
Ramadi is a provincial capital in the fertile Euphrates River valley, just two hours drive west of Baghdad. Most remaining civilians in the ISIL-held central district have taken shelter in the city's hospital, knowing that the army will not target it, Rasool said.
He declined to give a time frame for the final onslaught to dislodge the militants.
"The campaign's priority is to avoid casualties among civilians and the troops, no matter how long it takes," he said.
Military officials had said Wednesday the offensive to retake the central district should take several days.
Ramadi was ISIL' biggest prize of 2015, abandoned by government forces in May in a major setback for Baghdad and for the Iraqi troops that have been trained by the United States since the overthrow of Saddam Hussein in 2003.
After Ramadi, the army plans to move to retake the northern city of Mosul, the biggest population center under ISIL control in Iraq and Syria.
Dislodging the militants from Mosul, which had a pre-war population close to 2 million, would effectively abolish their state structure in Iraq and deprive them of a major source of funding, which comes partly from oil and partly from fees and taxes on residents.
"The liberation of dear Mosul will be achieved with the cooperation and unity of all Iraqis after the victory in Ramadi," Prime Minister Haider al-Abadi said Friday.