Turkish Civilians Stuck in Urban War Zone in Southeast
TEHRAN (Tasnim) – Tens of thousands of civilians in southeast Turkey have been caught in the middle as government forces and Kurdish militants battle it out in urban areas — violence that has shattered hopes of reviving peace talks.
December, 26, 2015 - 18:14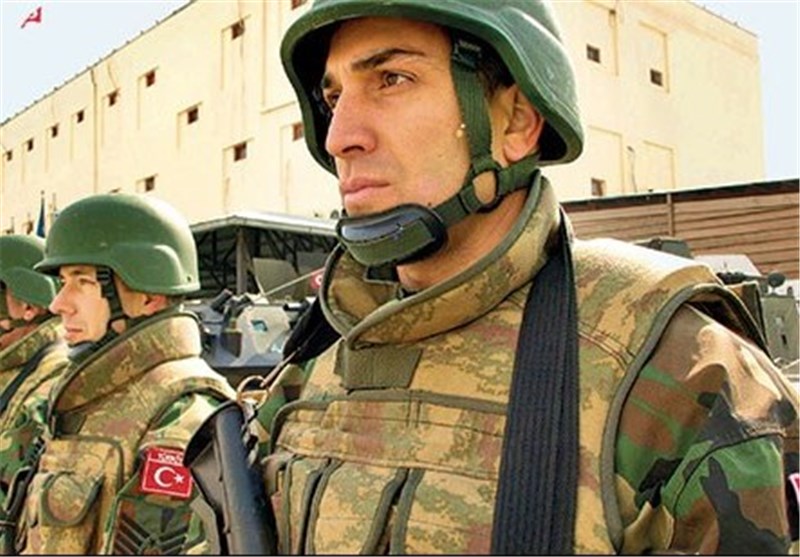 Turkish security forces launched a large-scale operation last week hoping to rout militants linked to the outlawed Kurdistan Worker's Party, or PKK, and say more than 180 of them have been killed.
Thousands of troops and tanks have been sent to crush pockets of resistance across mainly Kurdish districts, where PKK fighters and youth have set up trenches to keep them at bay. Flashpoints have been under a 24-hour curfew since mid-December.
While there have been repeated clashes and long curfews since the collapse of peace talks in July, many in the region had hoped the talks would resume after a November election gave a decisive majority to the Justice and Development Party founded by President Recep Tayyip Erdogan.
Instead, the fighting has gotten worse.
"If things continue like this, we will become just like Syria," says Mehmet Salih Bagata, a lawyer in the southeastern town of Cizre, the scene of the heaviest clashes and the highest reported fatalities since authorities stepped up military operations, the Associated Press reported on Saturday.
The leader of the pro-Kurdish People's Democratic Party, which made history when it entered parliament in June but lost seats in the November vote, has attempted to mediate the conflict with the PKK, repeatedly urging both sides to "silence their arms."
Residents of Cizre say they are fast running out of food and water, and rights abuses have been rife. Shops have been shuttered for 11 days as a result of the government curfew. The fighting means many are stranded at home or in basements and those in need of medical attention cannot reach hospitals.
"People are waiting and hoping for the peace process," said Cihan Sariyildiz, a pharmacist in Cizre.
The situation is similar in the southeastern town of Silopi, near the border with Syria and Iraq, where residents are struggling to survive the round-the-clock curfew, fighting and power cuts.
One lawmaker said more than 11 civilians have been killed in Silopi since Dec. 14, when the curfew was imposed to aid security operations. She says the fighting is so intense that families are unable to bury their dead.
"There are military tanks everywhere in Silopi but people are still living here," says Aycan Irmez, a lawmaker with the Peoples' Democratic Party. "We cannot sleep day or night because of the constant shelling or gunfire."
Many Kurds feel the current violence is beginning to eclipse that of the 1990s. Unlike then, they say, tanks are now shelling militants entrenched in residential areas of Cizre and Silopi. Armed clashes have also rocked Nusaybin, Dargecit, Varto and Diyarbakir's historic Sur neighborhood.