Salmond Highlights Tehran, Edinburgh Potential to Enhance Mutual Cooperation
TEHRAN (Tasnim) – Scotland's Former First Minister Alex Salmond said Tehran and Edinburgh have great potential to increase their mutual cooperation in various fields, including oil and barley.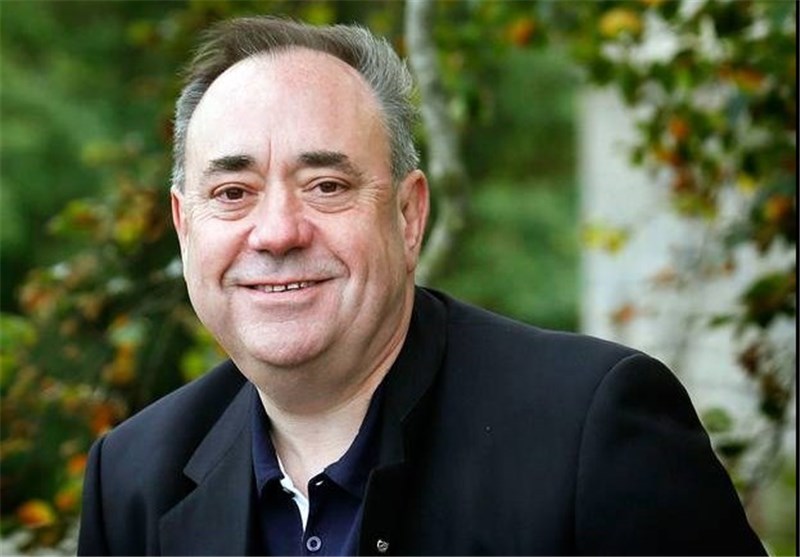 "The Iranians have been shut out of many Western technological advances and examples of Scottish innovation, including Scottish oil pipeline technology to the creation of drought-resistant crops are all key areas where Iran is eager to open business," Salmond said, Herald Scotland reported on Sunday.
Salmond's comments came following his return to Scotland after a four day visit to Tehran during which he was accompanied by SNP (Scottish National Party) colleagues Tasmina Ahmed-Sheikh, MP for Ochil and South Perthshire and Bill Kidd MSP for Glasgow Anniesland.
He added the recent SNP delegation to Iran highlighted how Scotland can use its political profile to create foreign policy initiatives and opportunities that the UK government would find difficulty in accessing.
As regards the talks with Iran's Foreign Minister Mohammad Javad Zarif, Salmond said, "The Foreign Minister was prepared to have a dialogue with European countries to address how we can have a dialogue together. It's a much, much better way to do things. You have to have the courage to articulate your point of view and the wisdom to not lecture people, or pretend that the people you associate yourself with are any better because they're not."
The SNP delegation, which arrived in Tehran on December 18, set out with the intention of exploring potential economic trade links between Scotland and Iran, a country of almost 80 million people with a GDP of almost $420 billion last year.