Syrian Army Kills 17 Militants in Country's South
TEHRAN (Tasnim) – Syrian activists say the army set off explosives planted at a farm where extremists factions were gathering, killing 17 militants.
December, 27, 2015 - 17:07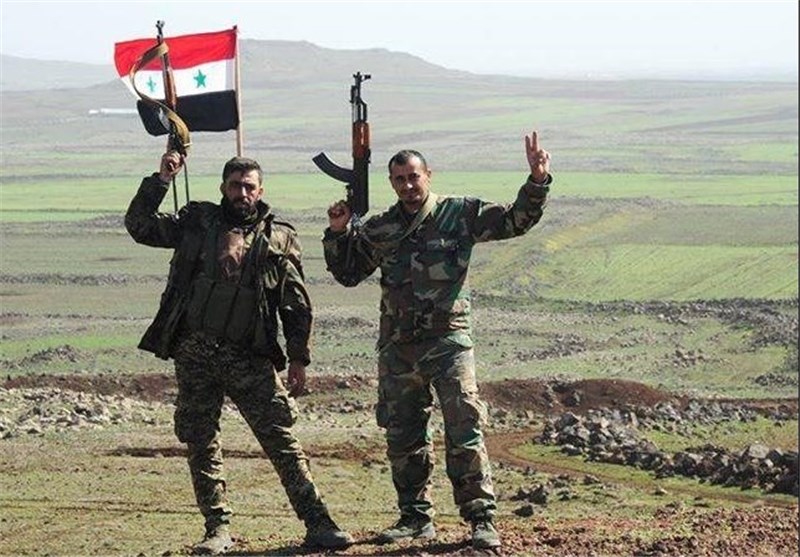 The the Syrian Observatory for Human Rights (SOHR), a Britain-based group close to Syria's foreign-backed opposition, says the explosion took place late Saturday in the village of Kfar Shams in southern Deraa province, the Associated Press reported.
Ahmad al-Masalmeh, a Deraa-based opposition activist, said Sunday that a farm in the village was booby trapped and the explosives were detonated once the militants had gathered there.
Syria's state news agency reported that several fighters of the Muthana Movement were killed and two of their "dens were demolished at Kfar Shams."
The latest killings deal another blow to Syria's extremist groups, just days after the assassination of a powerful terrorist leader.