Kurdish Envoy Warns of Turkish-Arabic Plot to Split Iraq
TEHRAN (Tasnim) – The representative of the Iraqi Kurdistan region's government in Iran sounded the alarm about a plot hatched by Turkey and three Arab states to disintegrate Iraq by creating a separate Sunni region.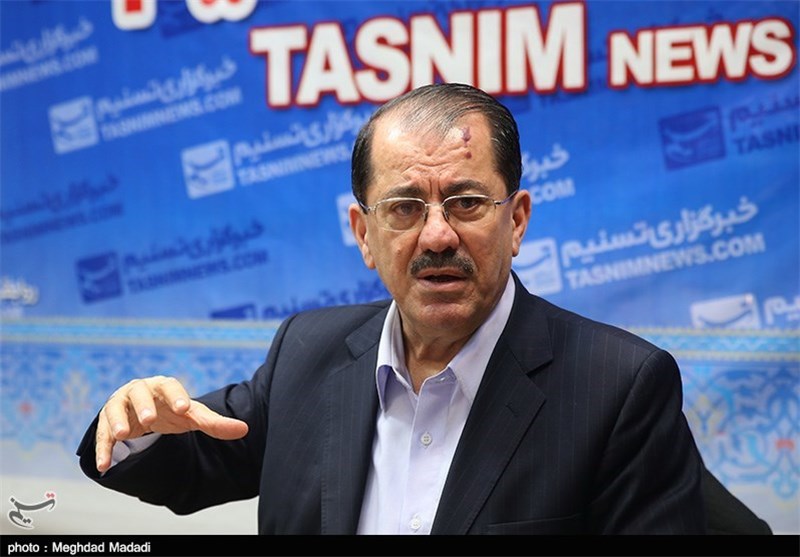 Speaking to the Tasnim News Agency, Nazem Dabbagh argued that Turkey, as well as Saudi Arabia, Qatar and the United Arab Emirates are working on a scheme to create a Sunni region in Iraq to partition the country later on.
He underlined that Turkey's deployment of military forces to northern Iraq is part of the attempts to establish the Sunni region, which would help Ankara fulfil its ambitions of reviving the Ottoman Empire.
Dabbagh further reaffirmed the Kurdistan region's alliance with Shiite Muslims, saying it will guarantee the rights of Kurds.
Turkey deployed soldiers and tanks to a military camp in northern Iraq earlier this month, a move it claimed was necessary to protect trainers at the site.
The deployment prompted Iraq to accuse Turkey of violating its sovereignty and lodge a formal complaint at the UN Security Council.
Turkey withdrew some troops to another base inside Iraq's Kurdistan region afterwards and said it would continue to pull out of Nineveh province, where the camp is located. It did not say how many troops would be moved or where to.