No Slowdown in Iran's Missile Program: DM
January, 01, 2016 - 15:46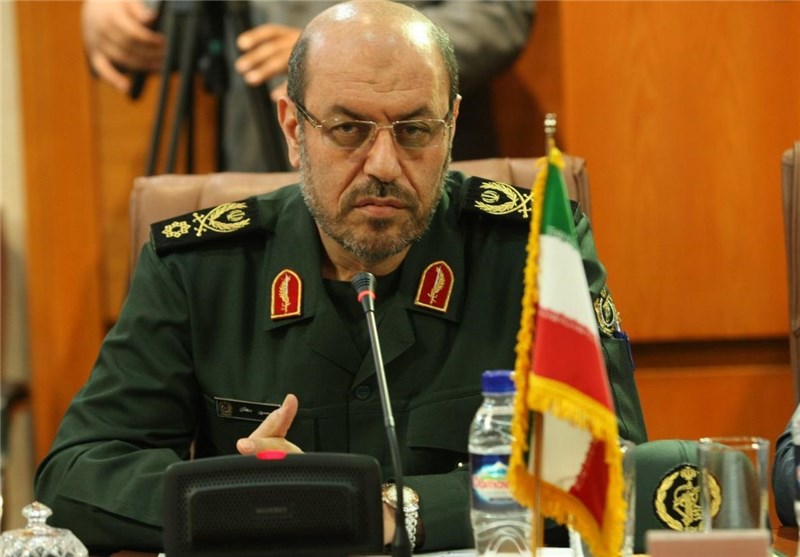 TEHRAN (Tasnim) – Iran's defense minister gave an assurance that the country's progress in the military sphere, including designing and manufacturing ballistic missiles, will not face a downturn at all, after President Hassan Rouhani's instructions to boost missile capabilities more seriously.
"We will vigorously press ahead with the development of missile capabilities within the framework of the country's defense policies," Brigadier General Hossein Dehqan said on Friday.
He made the comments in reply to a Thursday letter in which President Rouhani ordered the Defense Ministry to continue production of missiles needed by the country's Armed Forces "more quickly and seriously".
The presidential decree, which denounced Washington's "hostile policies and illegal interference in Iran's right to boost its defense power," came after the US administration officials on Wednesday sent to the Congress the draft of potential new sanctions against international companies and individuals over Iran's testing of Emad missile on October 10.
Elsewhere in his remarks, Brigadier General Dehqan underlined that the Armed Forces will employ all indigenous potential and equipment to strengthen the country's defense power, regardless of what foreigners say or do.
"There has been no interruption in the process of designing and manufacturing defensive ballistic missiles," the minister underscored.
He also pledged a boost to the "speed and scope" of Iran's missile power on President Rouhani's orders.
The top general further underscored that his ministry will keep producing defense gear proportional to threats and supply them to the Armed Forces.