Iran Has Plans to Optimize Ballistic Missiles: DM
January, 02, 2016 - 18:34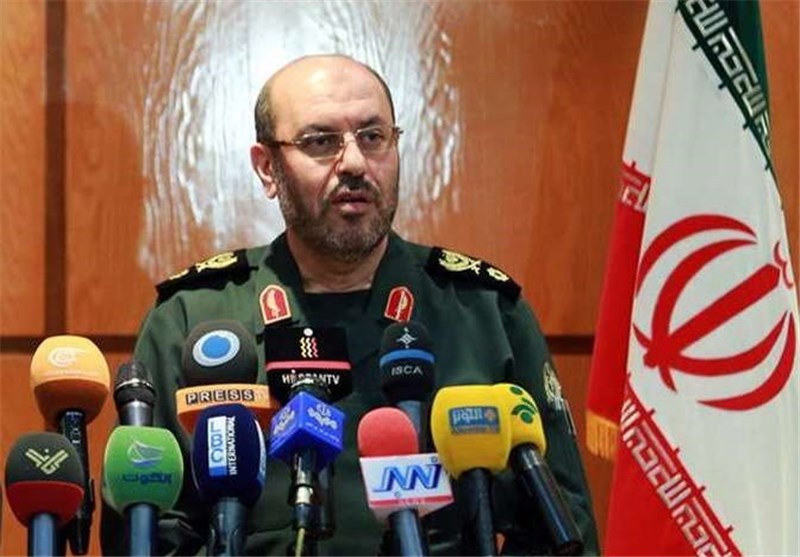 TEHRAN (Tasnim) – Iran's defense minister unveiled plans on Saturday for upgrading diverse features of the country's ballistic missiles, but ruled out any special plans for the moment to extend the range of projectiles.
The Defense Ministry has plans to optimize the country's ballistic missiles in various aspects, Brigadier General Hossein Dehqan told reporters on Saturday.
They include improving the ballistic missiles' precision and boosting their destructive power proportional to targets, the minister added.
Dehqan explained that the range of missiles are not going to be extended for the time being, but stressed that the country is capable of "designing and producing every type of missile for any mission" by relying on its high technological capabilities and human resources.
The minister also underscored that "mass killing operations" are never part of the functions that Iranian missiles are capable of performing.
Back on Friday, Dehqan gave an assurance that the country's progress in the military sphere, including designing and manufacturing ballistic missiles, will not face a downturn at all, after President Hassan Rouhani's instructions to boost missile capabilities more seriously.
He made the comments in reply to a Thursday letter in which President Rouhani ordered the Defense Ministry to continue production of missiles needed by the country's Armed Forces "more quickly and seriously".
The presidential decree, which denounced Washington's "hostile policies and illegal interference in Iran's right to boost its defense power," came after the US administration officials on Wednesday sent to the Congress the draft of potential new sanctions against international companies and individuals over Iran's testing of Emad missile on October 10.