Iranian Minister: South Pars Phases 17, 18 to Be Operational Soon
ASSALUYEH (Tasnim) – Iranian Oil Minister Bijan Namdar Zanganeh announced that the construction of phases 17 and 18 of the giant South Pars gas field is in its final stages and ready to be inaugurated, as two other major phases of the field was inaugurated today.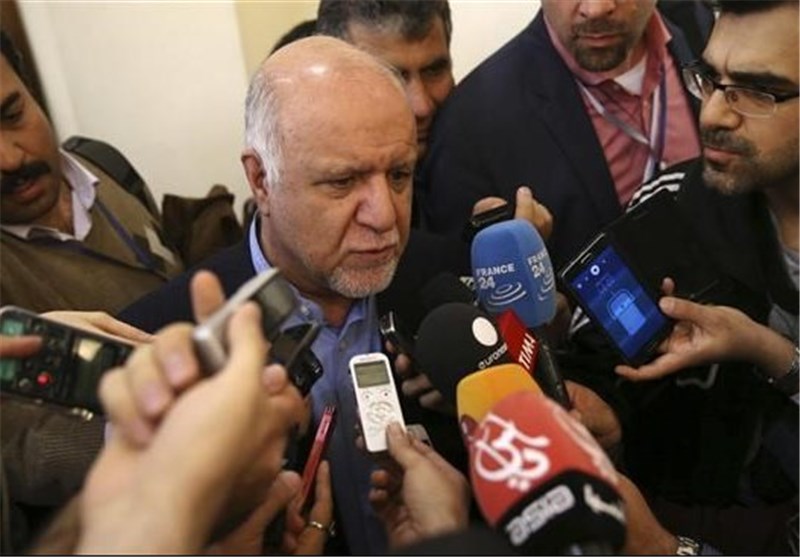 Speaking to reporters in southern coastal region of Assaluyeh on Monday ahead of the official inauguration of the phases 15 and 16, Zanganeh said currently, gas is produced in the phases 17 and 18 which are in their final stages.
"These phases are ready to be operational, but they are not meeting necessary standards for inauguration yet," he said.
The oil minister further emphasized that the phases are predicted to be inaugurated in early next Iranian year (which will start on March 20, 2016).
In a ceremony attended by Iranian President Hassan Rouhani, the phases 15 and 16 of the South Pars was officially inaugurated today and connected to national grid.
These two phases are the first ones whose construction, installment and operation have been fully carried out by Iranian experts.
The South Pars gas field, whose development has been divided into 24 phases, is located in the Persian Gulf straddling the maritime border between Iran and Qatar. It is estimated that the Iranian section of the field contains 14 trillion cubic meters of gas and 18 billion barrels of condensates in place.
According to the 64th Edition of the BP Statistical Review of World Energy released in June, Iran is the world's top gas reserves holder with 33.8 trillion cubic meters.