Riyadh Failed to Achieve Its Anti-Iran Goals, Spokesman Says
TEHRAN (Tasnim) – Iranian Foreign Ministry Spokesman Hossein Jaberi Ansari said on Monday that the Saudi Arabian regime failed to get any practical measure approved against Iran in the recent meetings of Persian Gulf Cooperation Council (P)GCC) and the Arab League.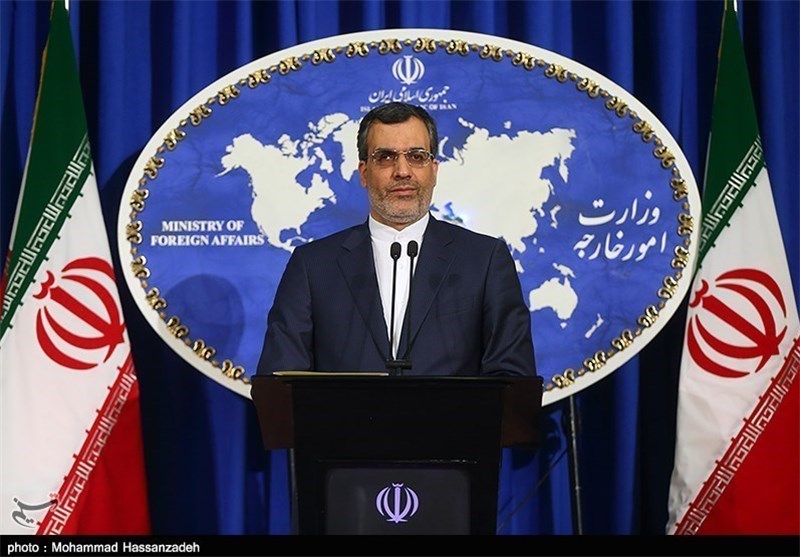 Despite all the fanfare, Saudi Arabia could not get ratified what it wanted either in the PGCC or the Arab League summits, Jaberi Ansari said in his weekly press conference in Tehran.
"Almost no government in the Arab League supported Saudi Arabia's tension-triggering policies," he noted, adding that even the Arab League secretary-general voiced his opposition to the recent tension between Riyadh and Tehran.
"Saudi Arabia's moves in violating human rights and executing Ayatollah Nimr were widely condemned, and its unilateral severance of ties with Iran has not been supported by the international community," he added.
On January 2, Saudi Arabia announced that it has executed prominent Shiite cleric Sheikh Nimr al-Nimr, among dozens of others. The execution ignited widespread international condemnation, from both political and religious figures.
The next day, furious demonstrators in the Iranian cities of Tehran and Mashhad stormed Saudi Arabia's diplomatic buildings in protest at the execution of Sheikh Nimr.
Although Iranian officials criticized the embassy attack and police arrested dozens involved, Saudi Arabia cut off diplomatic relations with the Islamic Republic.
Jaberi Ansari said in his press conference that after the severance of ties, Iran and Saudi Arabia have yet to decide on launching their interest section in the other country.
Meanwhile, Saudi rulers have reportedly arrested four Iranian nationals, whose case Jaberi Ansari said the foreign ministry is pursuing.