Large Number of IAEA Inspectors in Iran, AEOI Says
January, 12, 2016 - 19:18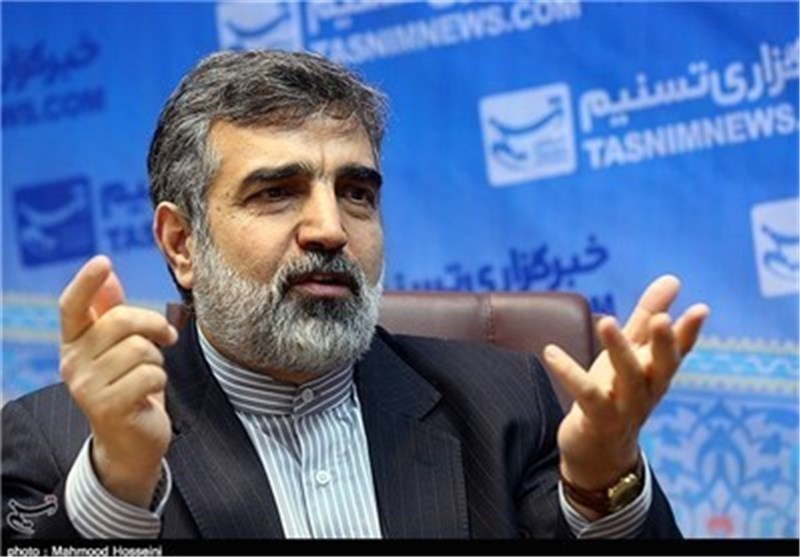 TEHRAN (Tasnim) – Spokesman for Atomic Energy Organization of Iran (AEOI) said termination of anti-Iran sanctions hinges on verification by International Atomic Energy Agency (IAEA), whose inspectors have been arriving in Iran in recent days, that Iran has fulfilled its technical commitments.
The two sides of the July nuclear deal between Iran and world powers are fulfilling their commitments in technical, legal, and sanction-related fields, Behrouz Kamalvandi said on the sidelines of a ceremony in Tehran.
He described the technical work underway as very demanding, but said the AEOI has been trying to do it as fast as possible.
For the anti-Iran sanctions to be removed, the IAEA should verify that Tehran has completed its technical commitments, Kamalvandi stressed, noting that a great number of IAEA inspectors have accordingly entered the country in different groups in recent days.
The AEOI is working on the issue intensively and rapidly, he said, adding that the country's commitment on the Arak heavy-water reactor will be fulfilled in the coming days.
What Iran has undertaken to do before the implementation day based on the nuclear deal is to take out the calandria of the reactor and fill its holes, not its heart, with cement, Kamalvandi stressed.
"This should be done within the next few days," he said, adding that part of the initial work has already started.
He expressed the hope that the commitments are fulfilled within the scheduled plan, and predicted that the IAEA would release its report on Iran's fulfilment of its nuclear undertakings within the next days.
Tehran and the Group 5+1 (Russia, China, the US, Britain, France and Germany) on July 14, 2015 reached a conclusion over the text of the JCPOA, a comprehensive 159-page deal on Iran's nuclear program.
Under the JCPOA, limits will be put on Iran's nuclear activities in exchange for, among other things, the removal of all economic and financial bans against Tehran.