Zarif, Kerry Discuss Fate of Detained US Sailors
TEHRAN (Tasnim) – Iranian Foreign Minister Mohammad Javad Zarif and US Secretary of State John Kerry discussed the fate of ten American sailors who are in Iran's custody after two US Navy boats were seized by the Islamic Revolution Guards Corps (IRGC) Navy in the Persian Gulf, a report said.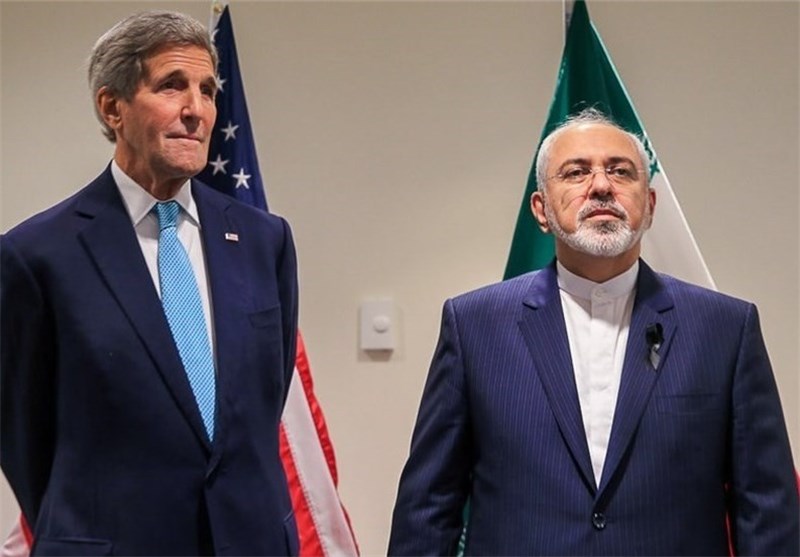 The Iranian foreign minister told his American counterpart in a telephone conversation that "the US sailors would be allowed to continue their journey promptly", a senior Obama administration official said on condition of anonymity on Tuesday, Reuters reported.
The IRGC Navy seized two US Navy combat vessels that had entered Iran's territorial waters in the Persian Gulf on Tuesday, capturing 10 US sailors.
According to the IRGC Navy Public relations, the seizure took place at 16:30 local time, Tuesday, when the two American combat vessels, with 10 armed sailors on board, entered Iran's territorial waters near the island of Farsi.
According to the IRGC, the captured US troops, including 9 men and one woman, were treated properly with the Islamic manner, are fully safe and have been transferred to an appropriate location.
The USS Harry S. Truman aircraft carrier had been patrolling southeast of the Iranian island of Farsi in the international waters when the Iranian forces seized the two boats, while the French aircraft carrier Charles de Gaulle had been also patrolling in the international waters northeast of the island at the time of the seizure, the IRGC added.