Iran's Seizure of US Ships Sign of Obama's Foreign Policy Weakness: Ted Cruz
TEHRAN (Tasnim) – GOP presidential candidate Senator Ted Cruz described Iran's seizure of two US Navy boats and capture of ten American sailors in the Persian Gulf as an indication of "unbelievable weakness of the Obama-Clinton foreign policy".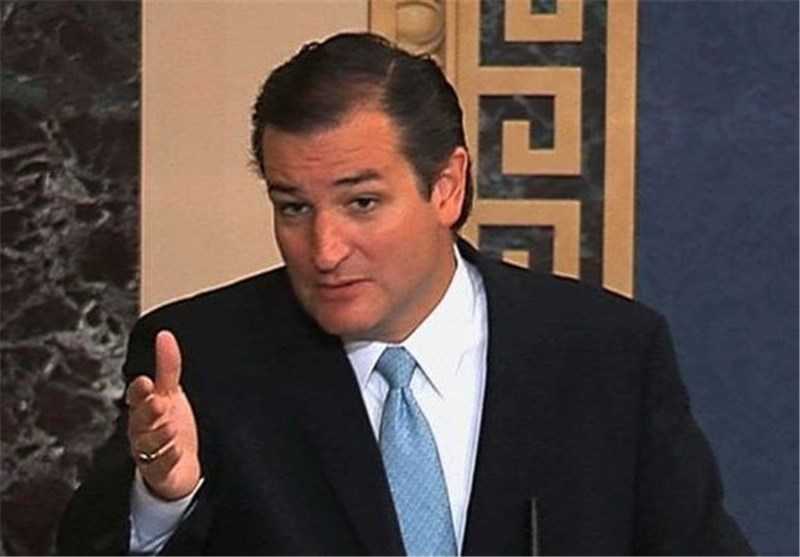 "I think what the president should say is that the sailors are coming home and they're coming home right now," Cruz told radio host Hugh Hewitt on Tuesday night, breitbart reported.
"Now, I don't know that he will say that, and the fact that Iran feels emboldened enough to capture two US Navy ships and to take 10 sailors into custody is really a demonstration of the unbelievable weakness of the Obama-Clinton foreign policy," he added.
According to IRGC Public Relations, the sailors were freed on Wednesday following an apology from the US side and after technical and operational investigations indicated that the intrusion into Iranian territorial waters was unintentional.
The IRGC also underlined that the US has pledged to prevent such mistakes in the future.
The seizure took place at 4:30 P.M. local time, Tuesday, when the two American combat vessels, with 10 armed sailors on board, entered Iran's territorial waters near the island of Farsi.
The IRGC said the captured US troops, including 9 men and a woman, were treated properly.
The USS Harry S. Truman aircraft carrier had been drifting out southeast of the Iranian island of Farsi in the international waters when the Iranian forces seized the two boats, while the French aircraft carrier Charles de Gaulle had been also patrolling in the international waters northeast of the island at the time of the seizure, the IRGC added.
Later, US Secretary of State John Kerry spoke by phone with Iranian Foreign Minister Mohammad Javad Zarif about the issue.