Iranian, Indonesian FMs Hold Talks in Tehran
TEHRAN (Tasnim) – Iranian Foreign Minister Mohammad Javad Zarif and his Indonesian counterpart Retno Marsudi in a meeting in Tehran conferred on bilateral issues and the latest regional developments.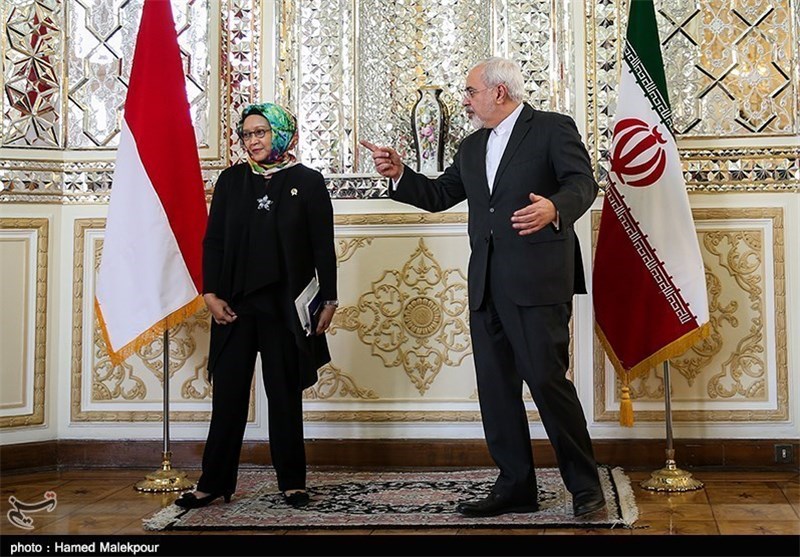 During the meeting held Wednesday, the two sides discussed the results of Marsudi's previous visit to Tehran and the prospect for bilateral relations.
Zarif and Marsudi also exchanged views on regional issues, particularly the latest developments in the Middle East.
Media reports had earlier quoted Marsudi as declaring that she would depart Jakarta for Tehran and Riyadh on Tuesday evening to deliver President Joko Widodo's message for heads of Iran and Saudi Arabia.
She had noted that the message is about decreasing tension between Iran and Saudi Arabia, and that she will meet her counterparts in the two countries to declare Indonesia's readiness for help to settle the disputes.
Tensions in the ties between Tehran and Riyadh started to escalate after Saudi Arabia on January 2 executed prominent Shiite cleric Sheikh Nimr al-Nimr, among dozens of others. The execution ignited widespread international condemnation, from both political and religious figures.
On January 3, furious demonstrators in the Iranian cities of Tehran and Mashhad stormed Saudi Arabia's diplomatic buildings in protest at the execution of Sheikh Nimr.
Although Iranian officials criticized the embassy attack and police arrested dozens involved, Saudi Arabia cut off diplomatic relations with the Islamic Republic.