Taiwan Elects First Female President Tsai Ing-Wen
TEHRAN (Tasnim) – Eric Chu, the candidate and chairman of the Taiwan's ruling Kuomintang (KMT), conceded defeat in the presidential elections, making Tsai Ing-wen the country's first female president.
January, 16, 2016 - 17:55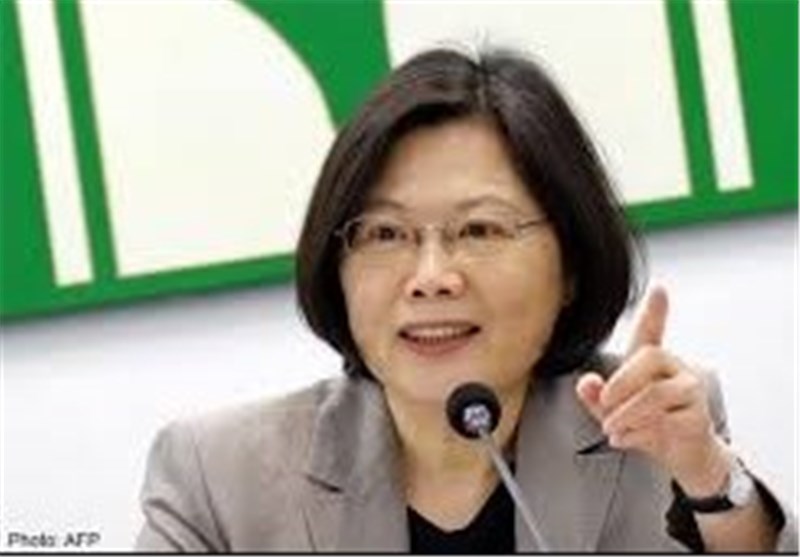 Tsai of Taiwan's main opposition party was on course for a landslide election victory on Saturday, polls showed, as voters turn their backs on closer ties with China.
With more than half the votes counted, Tsai of the Beijing-wary Democratic Progressive Party (DPP) was ahead with 58.1 percent, according to a live count from polling stations by Taiwan's FTV, Al Jazeera reported.
Eric Chu was trailing in second on 32.5 percent. Veteran conservative candidate James Soong of the People First Party was third with 9.4 percent.
The China-friendly KMT had been ruling the island for eight years.
Parliamentary polls were also held, and if the DPP wins those too, Tsai will get an even stronger mandate.
Tsai has walked a careful path on her China strategy, saying she wants to maintain the "status quo" with Beijing.
However, the DPP is traditionally a pro-independence party and opponents say Tsai will destabilise relations.
Rapprochement
After decades of enmity, current KMT President Ma Ying-jeou has overseen a dramatic rapprochement with China since coming to power in 2008.
Although Taiwan is self-ruling after it split with China following a civil war in 1949, it has never formally declared independence, and Beijing still sees it as part of its territory awaiting reunification - by force if necessary.
The thaw culminated in a summit between Ma and Chinese President Xi Jinping in November.
Yet, despite more than 20 deals and a tourist boom, closer ties have exacerbated fears that China is eroding Taiwan's sovereignty by making it economically dependent.
In 2014, the government was forced to shelve a trade pact after student-led protesters occupied parliament.
Beijing has warned it will not deal with any leader who does not recognize the "one China" principle, part of a tacit agreement between Beijing and the KMT known as the "1992 Consensus". The DPP has never recognized the consensus.