Bomb Kills 5 Soldiers in SW Pakistan
TEHRAN (Tasnim) – At least five paramilitary soldiers were killed and two others injured when their vehicle hit a roadside bomb in the southwestern province of Balochistan, officials said Monday.
January, 18, 2016 - 16:20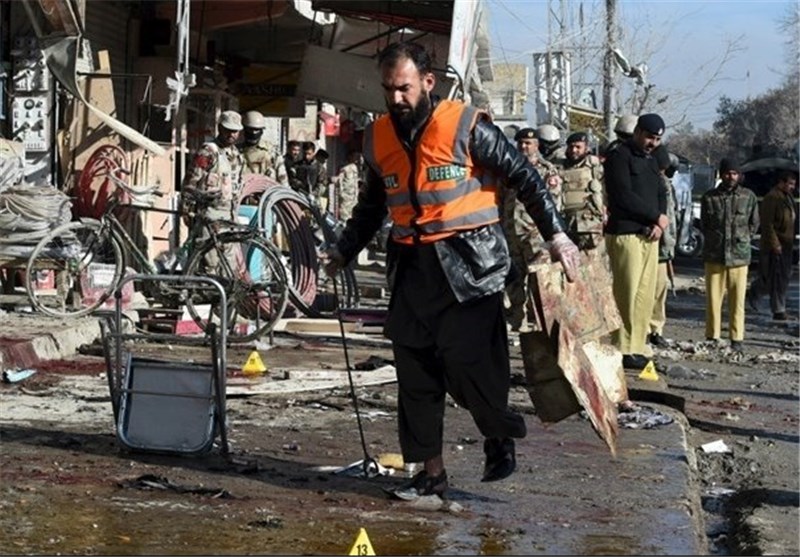 The incident occurred in Marget area, around 30 kilometres (around 19 miles) east of the provincial capital Quetta.
"Five paramilitary soldiers embraced martyrdom and two others were injured when their vehicle passed over an IED (improvised explosive device)," a local security official told AFP.
A spokesman for the paramilitary Frontier Corps confirmed the incident.
"One of the two injured is in critical condition," spokesman Manzoor Ahmed said.
Thousands of paramilitary troops are deployed in troubled areas of the country to carry out security checks and to help police in maintaining law and order.
No group has yet claimed responsibility for the latest attack.