British MPs to Debate Petition Seeking Ban on Trump
TEHRAN (Tasnim) – British lawmakers will hold a debate Monday on a petition signed by more than half a million people calling for US Republican presidential candidate Donald Trump to be banned from Britain after he said Muslims should not be allowed to enter the United States.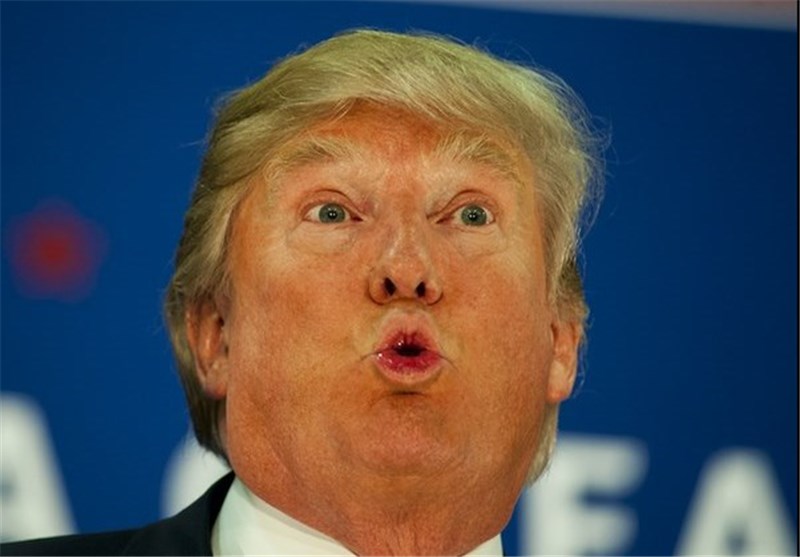 Last month, Trump prompted international outrage with his comments, which came after 14 people died in a shooting spree in California by two sympathizers of the ISIL terrorist group whom the FBI said had been radicalized.
The British government responds to all petitions that gain more than 10,000 signatures and topics are considered for parliamentary debate if they reach 100,000.
The debate, which starts at around 4:30 p.m. local time, will not be followed by a vote, Reuters reported. Only interior minister Theresa May can issue an order banning entry into Britain and Prime Minister David Cameron has said that while Trump's comments were divisive, he does not favor barring him.
Trump has threatened to cancel over 700 million pounds ($1 billion) of planned investments in golf courses in Scotland if he is banned.
"What I will be doing today is asking that Theresa May exercise constancy in her approach to people who preach hatred," Scottish National Party lawmaker Tasmina Ahmed-Sheikh, who is in favor of a ban, said.
"If we wish to be taken seriously, the same rules should be applied regardless of who you are because otherwise what we are saying is if you are a prospective presidential candidate it is alright to say what you want – and it isn't."
But opposition Labor lawmaker Paul Flynn, who will lead the debate, said that while Trump's comments had been worse than those of many people who have previously been banned by Britain, barring Trump him would only give him more publicity.
"Sadly a ban would perversely help him in America, and that is where opinion matters. It would probably give him a halo of victimhood as a martyr and perversely that will attract more support for him," he said.
"The people we ban are the people who wanted to influence opinion here ... He has no interest in affecting opinion here."