EU's Mogherini to Visit Iran in Spring
TEHRAN (Tasnim) – European Union's Foreign Policy Chief Federica Mogherini is scheduled to lead a delegation of officials from the European Commission to Tehran this spring in an attempt to promote bilateral ties with the Islamic Republic following the termination of anti-Iran sanctions.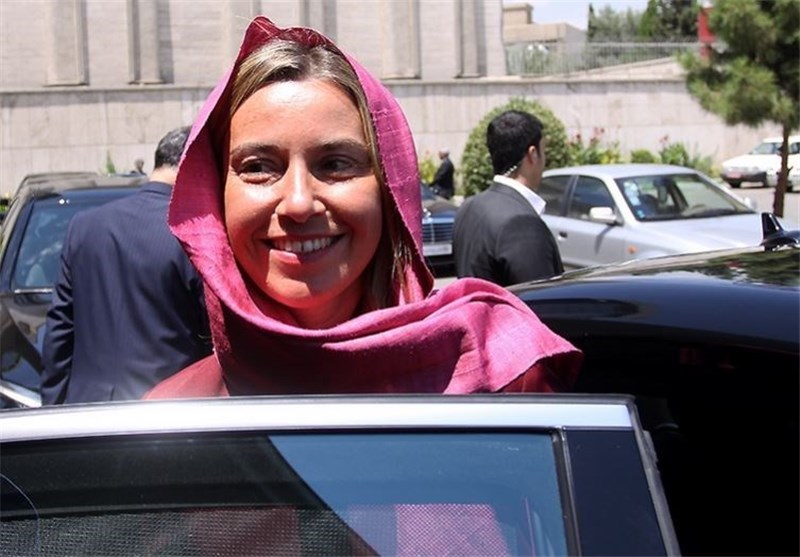 "The visit is a plan at a very advanced stage," said Mogherini on Monday speaking after a meeting of EU foreign ministers, the official website of the European Union reported.
"We do not have a date yet (but)... We have started preparing sectors of engagement with Iran. We have started discussing this with Iran counterparts at my level," she said.
"I shared with the Ministers the plans that we are preparing ahead of a visit that I will lead hopefully during the Spring to Tehran with members and Vice-Presidents of the (European) Commission, covering the different aspects of our possible cooperation with Iran and to study in detail with our counterparts what fields of practical cooperation we can explore, obviously after they have had elections," Mogherini added.
The visit by the EU delegation will come after Iranian Foreign Minister Mohammad Javad Zarif and Mogherini on Saturday announced in a joint statement that the implementation of the nuclear deal finalized between Tehran and world powers back in July 2015 has officially been started.
The announcement was made after the International Atomic Energy Agency (IAEA) confirmed Iran's commitment to the Joint Comprehensive Plan of Action (JCPOA).