China to Build 2 Nuclear Power Plants in Iran: AEOI Chief
January, 19, 2016 - 18:50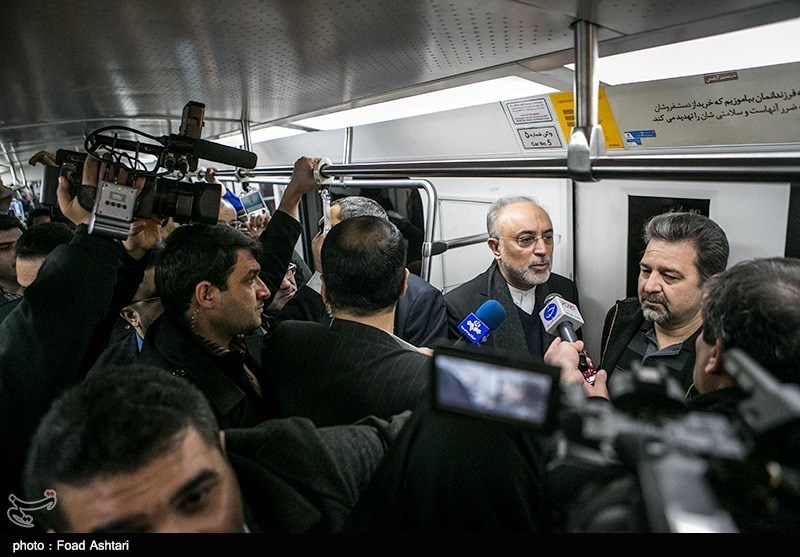 TEHRAN (Tasnim) – Head of the Atomic Energy Organization of Iran (AEOI) Ali Akbar Salehi announced that China is going to construct a couple of nuclear power plants in southeastern Iran, and the issue will be discussed in an upcoming visit by the Chinese president to Tehran.
The contract has already been signed for the construction of two nuclear power plants in cooperation with China, Salehi told reporters on Tuesday here in Tehran.
This will be one of the issues that will be discussed during the upcoming visit of Xi Jinping, the Chinese President, to Tehran, which is scheduled to take place on Saturday, January 23, he added.
The two 1000 MW plants will be Iran's first projects of this kind after Bushehr nuclear plant, Salehi said, adding that the plants will be built in southeastern Iranian coasts of Makran, near the port city of Chabahar with a total budget of $10 billion.
Iran also plans to build other small 100 MW plants, whose contracts are at initial stages, and will be signed after final agreement with the Chinese side, the Iranian nuclear chief noted.
The remarks came a couple of days after Foreign Minister Zarif and European Union's Foreign Policy Chief Federica Mogherini announced in a joint statement on late Saturday that the implementation of the nuclear deal finalized by Tehran and world powers back in July 2015 has officially been started.
With the implementation of the agreement reached between Iran and the Group 5+1 (Russia, China, the US, Britain, France and Germany), all nuclear-related sanctions against the Islamic Republic were terminated.
Salehi told reporters that the cooperation of countries in developing Iran's nuclear energy program was one of the points emphasized on the implementation day.
"Certain European countries and Asian states including China, Japan, and South Korea are now ready for cooperation (with Iran), and things are different now," he added on Tuesday.