Taliban Attack on Afghan TV Employees Widely Condemned
TEHRAN (Tasnim) - A deadly Taliban attack on a bus carrying employees of Afghanistan's biggest TV station drew widespread condemnation on Thursday as an attack on freedom of speech and the country's young and fragile media sector.
January, 21, 2016 - 12:29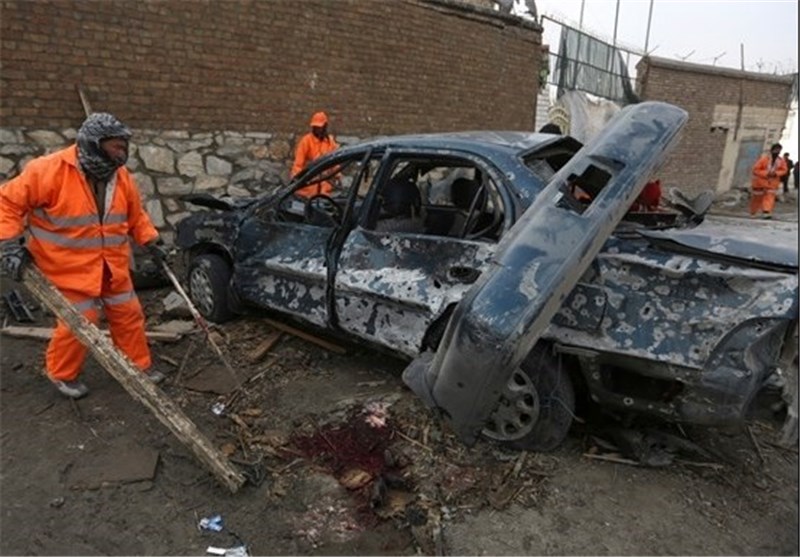 A suicide bomber struck the minibus with workers from Tolo TV, owned by the private Moby Group, the country's biggest media organization. At least seven people were killed and 25 were wounded in the explosion.
The bus was hit as it was passing near the Russian Embassy, which triggered initial speculation that the mission was the target.
But the Taliban quickly claimed responsibility and said they had specifically targeted Tolo TV, calling it a "spy agency." A statement said the stations vehicles had been under surveillance for some time, the Associated Press reported.
Tolo provides viewers with a mixture of news, current affairs and talk shows. Moby Group is headquartered in Dubai and in 2012, Rupert Murdoch's News Corporation took a minority stake in the company.
Along with another privately-owned station, 1 TV, Tolo was threatened by the Taliban in October following the broadcast of reports on the insurgents' activities in the northern city of Kunduz, which the Taliban held for three days from late September. The Taliban said the reports were inaccurate, designated the two stations "military objectives," and threatened unspecified consequences.
Also Thursday, Human Rights Watch said the attack against Tolo was an "atrocity designed to undermine Afghanistan's still-fragile media freedom."
The New York-based group said journalists have been consistently threatened by the insurgents, including in December 2014, when the Taliban "explicitly threatened to attack any journalists seen as supporting Western values."
"Afghan journalists have faced increasing intimidation and violence from both state and non-state figures in recent years," it said.