Iran to React to Any Breach of JCPOA: AEOI Chief
TEHRAN (Tasnim) – Head of the Atomic Energy Organization of Iran (AEOI) Ali Akbar Salehi stressed that the country is ready to show appropriate reaction if the other side of a nuclear deal between Iran and world powers, whose implementation started a few days ago, violates its commitments.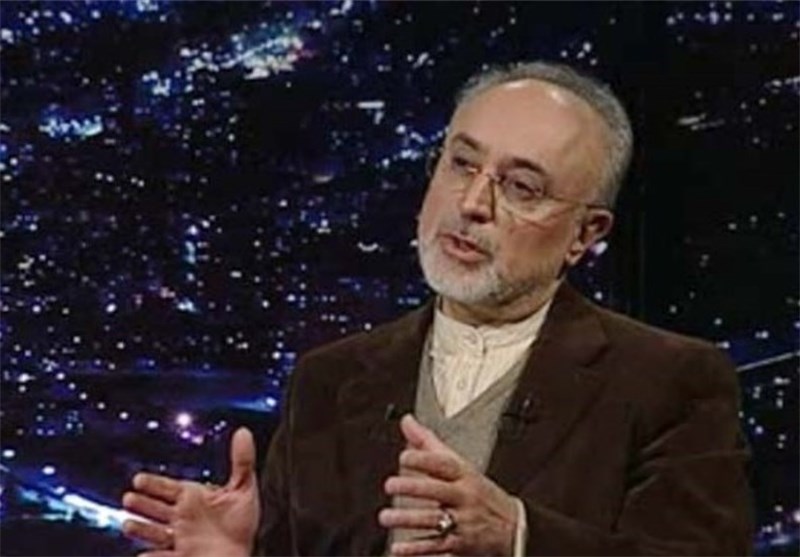 Iran is prepared to take reciprocal measures in the technical field, Salehi said in a televised interview with IRIB Wednesday night.
"In the AEOI, a committee is tasked with monitoring the events related to the JCPOA (implementation) and relevant developments in the Group 5+1 (Russia, China, the US, Britain, France, and Germany) members states," he noted.
He said based on the committee's observations, Iran would see what those countries do so that it could show appropriate reaction within an acceptable period of time.
"The challenges the other side of the deal can cause include their failure to fulfill their commitments, but we have contemplated on certain measures, which cannot be explained yet," the Iranian nuclear chief added.
If they do not fulfill their commitments based on the JCPOA framework – including their sanctions-related, trade, and commercial undertakings, Iran will show appropriate reaction to any breaches of the deal, Salehi reiterated.
The reciprocal measures would be mainly in the technical domain, he went on to say.
The remarks came after Supreme Leader of the Islamic Revolution on Wednesday urged Iranian officials to take reciprocal measures should the other parties to last year's nuclear deal, the US in particular, fail to fulfill their commitments.
Ayatollah Seyed Ali Khamenei called on the Iranian administration and members of the Committee for Monitoring the Implementation of the JCPOA to beware of US deceits.
"The other side is a deceiver, do not trust its smile and mask," the Leader warned, stressing that the current policies and objectives of the US are the same violent anti-Iran goals followed by Washington in the past.
"(Iranian) officials should make sure that the Americans do fulfill their commitments in the JCPOA implementation; otherwise, they surely should retaliate," Imam Khamenei stressed.