Iran's Return to International Stage "Now Possible", Says Hollande
TEHRAN (Tasnim) – French President Francois Hollande said that Iran's return to the international scene is "now possible" after the recent implementation of the nuclear deal between Tehran and world powers and the subsequent termination of anti-Iran sanctions.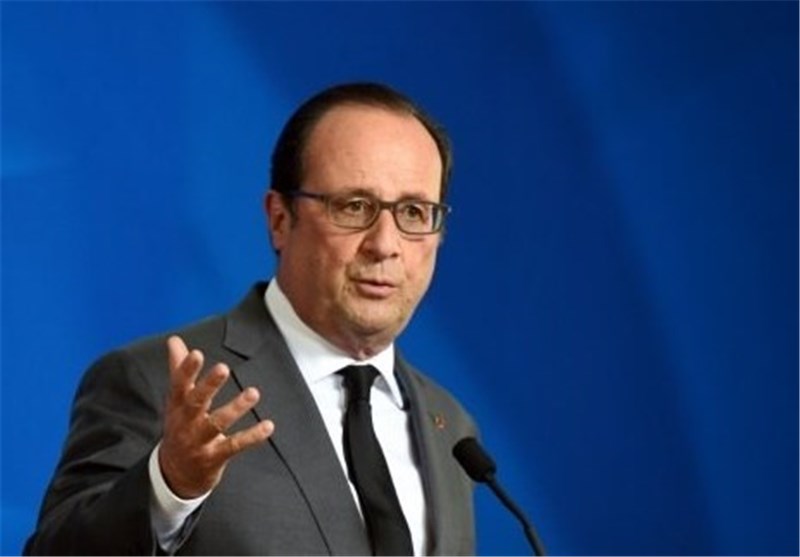 "It depends only on this great country to succeed," Hollande said Wednesday, just days ahead of a visit by Iran's President Hassan Rouhani to Paris, the first by an Iranian president in 17 years which is going to take place on January 27.
Hollande said a "de-escalation" of tensions between Iran and Saudi Arabia was necessary and France is willing to play a role in this, the AFP reported.
"We must do everything to work together for stability in the region. It is with this in mind that I will soon visit Egypt, Jordan and Oman," he said.
Tensions ran high between Iran and Saudi Arabia in recent weeks mainly due to Riyadh's execution of prominent Shiite cleric Sheikh Nimr al-Nimr, and a subsequent attack by outraged Iranian protesters on the Saudi embassy in Tehran, which resulted in the Arab country's decision to sever its ties with the Islamic Republic.
On January 2, Saudi Arabia announced that it has executed Sheikh Nimr, among dozens of others. The execution ignited widespread international condemnation, from both political and religious figures.
The next day, furious demonstrators in the Iranian cities of Tehran and Mashhad stormed Saudi Arabia's diplomatic buildings in protest at the execution of Sheikh Nimr.
Although Iranian officials criticized the embassy attack and police arrested dozens involved, Saudi Arabia cut off diplomatic relations with the Islamic Republic.