Oil Prices Should "Adjust" as Iran Returns to Energy Market: Zarif
TEHRAN (Tasnim) – Iranian Foreign Minister Mohammad Javad Zarif said on Thursday that oil prices should adjust once Tehran returns to the energy market after the termination of anti-Iran sanctions.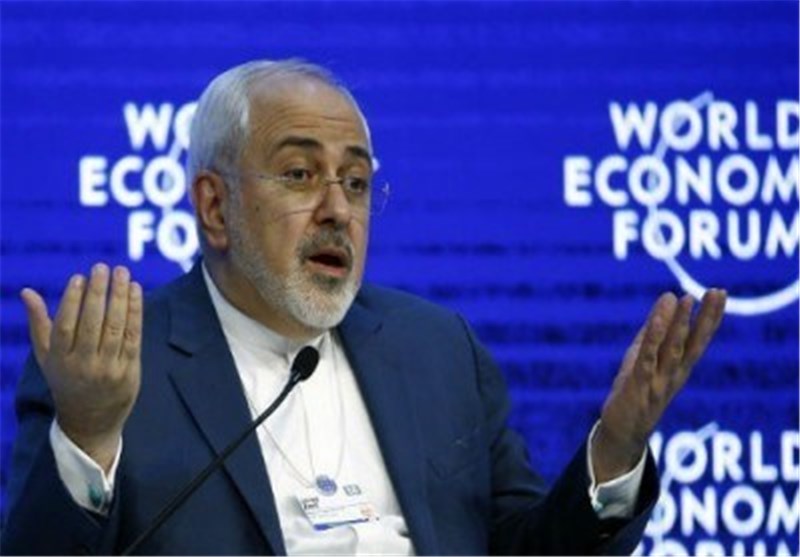 "I believe we have a share in the market which was removed from us. Now we have to return our share and the market has to adjust," Zarif told Sputnik.
Iranian oil exports are expected to add 600,000 barrels a day to the global market by the middle of the year, according to the International Energy Agency.
The termination of the anti-Iran sanctions with the recent implementation of the July 2015 nuclear deal between Tehran and world powers allows Iranian oil producers to re-enter the market.
Earlier this week, Iran's oil ministry issued an order to increase production by 500,000 barrels a day as the country moves ahead with plans to add supply to the market.
An Iranian official also told Reuters a few days ago that Tehran is set to revive supply deals with European partners in order to ramp up exports.
The increase in Iran's crude oil production following the recent implementation of the nuclear deal will help boost Iran's economy.
The implementation of the nuclear deal, known as the Joint Comprehensive Plan of Action (JCPOA), was officially announced on Saturday.
The agreement was finalized in July 2015 after months of tough negotiations between Tehran and the Group 5+1 (Russia, China, the US, Britain, France, and Germany).