Iran, China Ink 17 Agreements during Xi Jinping's Tehran Visit
January, 23, 2016 - 15:09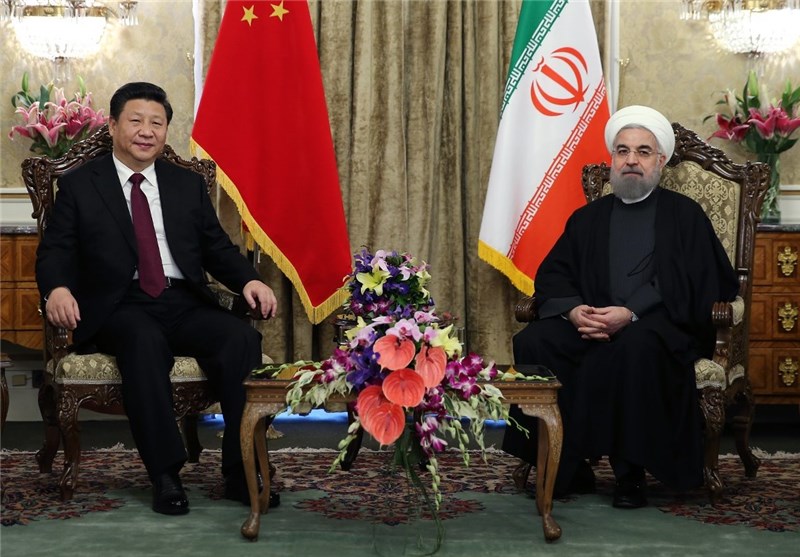 TEHRAN (Tasnim) – High-ranking officials from Iran and China signed 17 cooperation agreements and memorandums of understanding (MoUs) as part of efforts to boost bilateral relations between the two Asian countries in diverse political and economic fields.
The agreements were signed in a meeting in Tehran on Saturday with Iranian President Hassan Rouhani and his Chinese counterpart Xi Jinping in attendance.
They are aimed at promoting cooperation between the two countries in various spheres, ranging from peaceful nuclear energy, industry, science and technology to environmental protection, mutual legal assistance and customs services.
One of the deals focused on development of the Silk Road Economic Belt and construction of a similar route at sea to boost economic cooperation between Tehran and Beijing.
The Silk Road or Silk Route is an ancient network of trade and cultural transmission routes that were central to cultural interaction through regions of the Asian continent connecting the West and East by merchants, pilgrims, monks, soldiers, nomads, and urban dwellers from China and India to the Mediterranean Sea during various periods of time
Since the decline of the Road in the Middle Ages, attempts have been made to restore and revive the economic route, but it has yet to return to its prosperous era in the past.
In the most recent move, the Chinese president developed and launched an initiative for building Silk Road Economic Belt and marine Silk Road in an attempt to revive the historical path.
Xi Jinping arrived in Tehran Friday night for a state visit to Iran aimed at further boosting the traditional friendship and economic engagement between Iran and China.
His visit comes a few days after West-led sanctions on Iran were lifted following the official start of implementation of nuclear deal signed in July 2015 between Iran and the Group 5+1 (the five permanent UN Security Council members plus Germany).
As a member of the G5+1 (also known as P5+1 or E3+3), China played a constructive role in the negotiations that led to the finalization of the deal.