Iran's ICHHTO, France's Louvre Museum Sign MoU
January, 27, 2016 - 19:02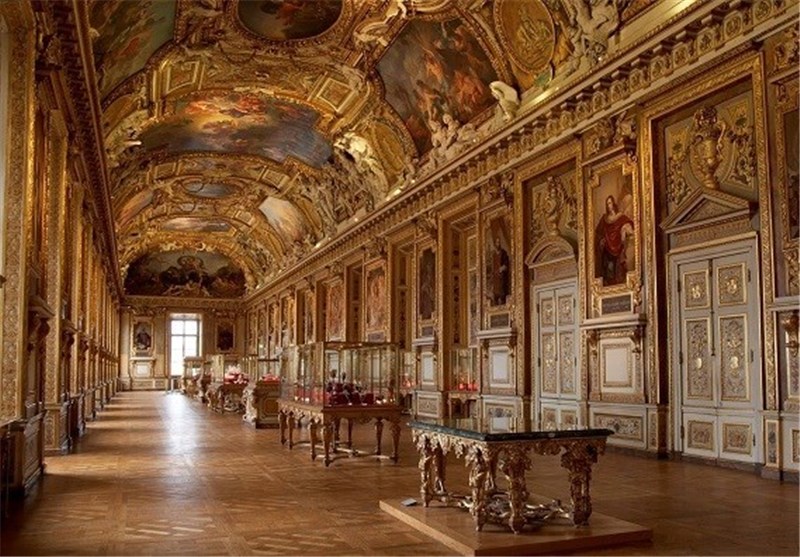 TEHRAN (Tasnim) – Iran's Cultural Heritage, Handicrafts and Tourism Organization (ICHHTO) on Wednesday inked a Memorandum of Understanding (MoU) with Louvre, one of the world's largest museums, in the French capital.
The MoU was signed during a visit to the museum by the ICHHTO Chief Massoud Soltanifar and his deputy for handicrafts and traditional arts, Bahman Namvar Motlaq.
Based on the MoU, the two sides agreed upon mutual cooperation in such fields as archeology and local arts.
The Iranian officials, who made the visit at the invitation of the president of the Louvre Jean-Luc Martinez, also toured different parts of the museum including the history of Persia and the Islamic art sections.
The MoU was signed hours before the arrival of Iranian President Hassan Rouhani in the French capital on a historic visit.
Rouhani, accompanied by a high-ranking delegation, arrived in Paris on Wednesday afternoon after visiting the Italian capital of Rome and the Vatican City.
During his visit to France, the Iranian president will meet with his French counterpart Francois Hollande as well as Director-General of UNESCO Irina Bokova.
Meetings with French investors, economic managers, and major industrialists are also on Rouhani's agenda.
A number of Iranian ministers and officials accompany President Rouhani in his trip. They are scheduled to sign several documents with their French counterparts on mutual cooperation in different fields.
The Iranian president will return to the country on Thursday.