12 More Kids Die in Pakistan, Drought Toll Climbs to 138
TEHRAN (Tasnim) – The outbreak of water-borne and viral diseases in the drought-hit Tharparkar district of Sindh province in Pakistan took lives of 12 more children, raising the death toll to 138 this month.
January, 30, 2016 - 14:43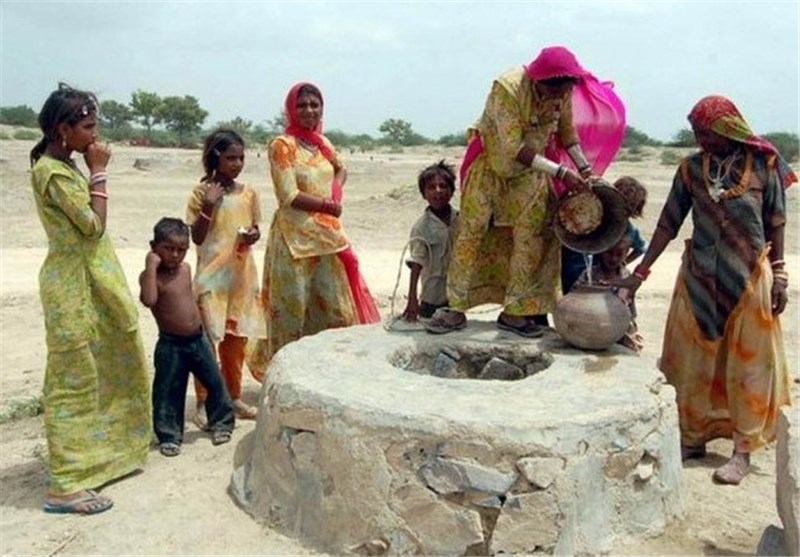 A newborn died at Civil Hospital in Mithi, while an infant Shahpuri died in village Jagan Lund, Hamida died in village Narori while two other kids lost their lives in the village of Dahli, Pakistan Today reported.
Two infants and a six month old girl Mariam Arbab died in village Chanor near Islamkot.
A six year old child Ghulam Rasool Wasan died in village Kunryo Wasan near Mithi, while twins Saima and Qasim along with another child died in village Galhau near Diplo town.
However, the government officials still claimed that so far "only 42" children have died at the government hospitals of the district.
Divisional commissioner Mir Shafiq Ahmed Mahesar said that he was trying his best to ensure the healthcare facilities in the remote areas of the district.
Meanwhile, parents of these children complained about the unavailability of facilities in Chachro, Nagarparkar, Islamkot and several other areas.