2 Dead, 3 Injured in Downtown Toronto Shooting
TEHRAN (Tasnim) – Two people were dead and three others wounded after gunfire broke out in downtown Toronto in an often crowded part of the city known for its late-night restaurants.
February, 01, 2016 - 10:19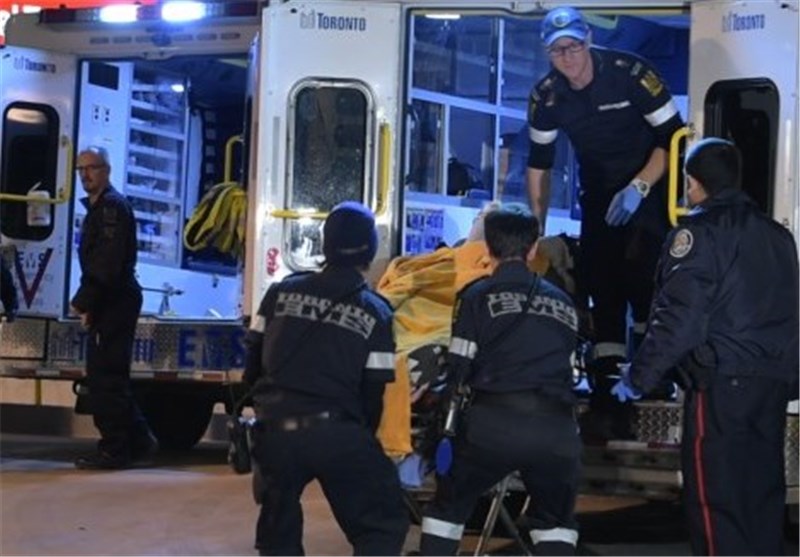 Police were called to the area of Spadina Avenue and Nassau Street — in the heart of the city's Chinatown — on Sunday by reports of a shooting.
An unknown assailant had fired on a group of men, wounding five, according to police, though initial reports said six people had been shot.
One man was pronounced dead at the scene and another died in hospital some five hours later, CBC News reported.
The exact location of the shootings was not clear but police soon taped off the sidewalk outside three nearby restaurants: the New Ho King, its next-door neighbour Thai Country Kitchen and Sizzler Kabab, across the street.
The deaths are the city's eight and ninth homicides of the year.
The shooting appears to have been touched off by "some type of altercation," a homicide detective said at a news conference.
"It's very, very early in the investigation," Det. Sgt. Mike Carbone told reporters later on Sunday.
He said police are reviewing surveillance video of the area and are exploring the possibility that the shooting could be gang-related.
Police have not issued a description of suspects.
"We're still working through that," Carbone said.
Spadina was closed until Sunday afternoon from College to Dundas streets as police investigated and spoke to witnesses. Police expanded the crime scene several times early Sunday morning.
Carbone noted there were a number of people in the area at the time of the incident and would like any witnesses to come forward particularly those with video.