Iran Indispensable to Regional Decision-Making: Police Chief
February, 01, 2016 - 13:35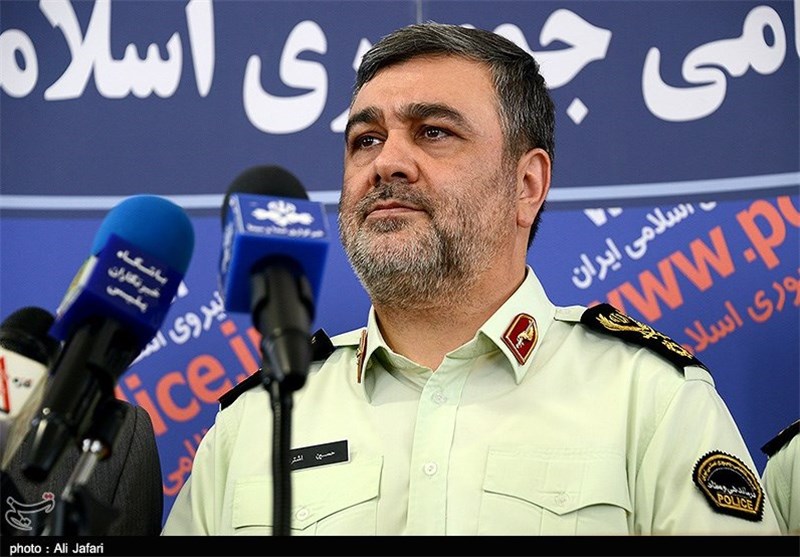 TEHRAN (Tasnim) – Iran's Police Chief Brigadier General Hossein Ashtari hailed the country's military clout in the region, stressing that the necessity of Tehran's involvement in any decision-making about regional issues is acknowledged by all world powers.
"All the world's powerful and major countries know that any decision-making in the region has to include Iran, (because) otherwise, they won't achieve success," the commander said in a speech at commencement of the University of Police in Tehran on Monday.
Highlighting Iran's headways in the military and arms production fields, Ashtari said the region's "bullies" are afraid of Iran's military power.
He then reiterated that Iran's military capabilities and weapons are meant to protect its territorial integrity and independence, not for attacking other countries.
Back in September 2015, Iranian President Hassan Rouhani also lauded the country's increasing clout in the region, saying the role of Tehran in counter-terrorism and regional stability and security is now acknowledged by all parties.
"Iran was previously perceived as the region's problem, but today it is known as the solution in the region," he noted.
Last month, the Russian president's special envoy to the Middle East, Mikhail Bogdanov, also hailed Iran for playing a prominent role in strengthening political processes in the region.