JCPOA Has Helped Iran Counter Global Iranophobia, President Rouhani Says
TEHRAN (Tasnim) – Iran's President Hassan Rouhani said that presenting the country's true and peaceful image to the world was one of the main goals of the government, which was achieved after the nuclear deal between Tehran and world powers (known as JCPOA).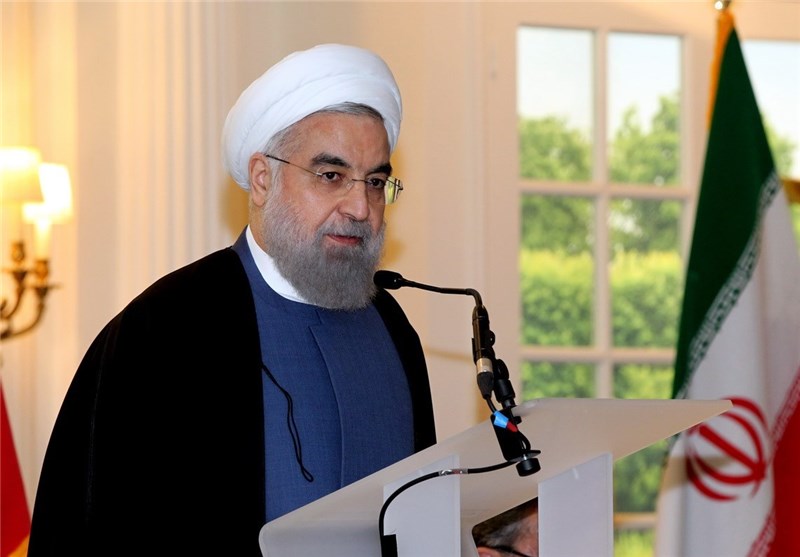 Speaking in a televised interview with IRIB aired on Tuesday night, Rouhani noted that from the very beginning, one of the main goals of his administration was to show the true image of the Iranian nation to the world.
Zionists and hegemonic powers had portrayed a violent image of the Iranian nation, which led to a global Iranophobia, Rouhani noted.
One of the main goals was to remove the horrible walls of Iranophobia and the false claims they raised against Iran, introducing it as a threat to global peace and security, Rouhani said.
"We are trying today to present to the world the true image of our people, who are logical and tolerant, and do not pose any threat to anyone or the region," he added.
After the JCPOA implementation, the world is now looking at Iran in a different way, the Iranian president said.
The JCPOA, which was finalized by Iran and the Group 5+1 (Russia, China, the US, Britain, France and Germany) in July last year, took effect on January 16.
Based on the agreement, all nuclear-related anti-Iran sanctions were removed.