Activists Protest Corruption outside Beirut Govt Building
TEHRAN (Tasnim) – Members of activist group We Want Accountability in Lebanon held a demonstration Wednesday outside the Central Inspection Department in Beirut's Verdun district, calling on its head George Awwad to follow up on the country's most pressing corruption files.
February, 03, 2016 - 17:54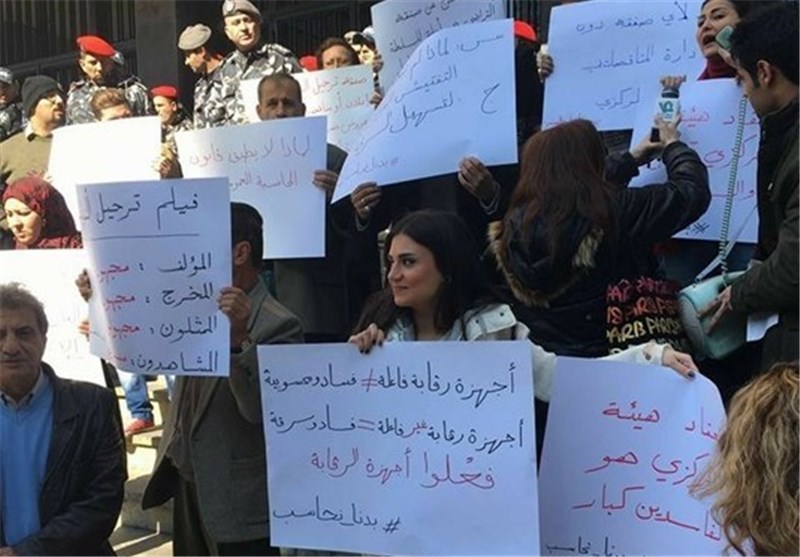 The group accused Awwad of being implicated in the corruption after he refused to meet with them.
"The Central Inspection Department didn't want to meet, because they don't want to open corruption files, in which top officials are involved in," activist lawyer Wassef Harakeh told television reporters, the Daily Star reported.
The department is responsible for supervising the work of other public institutions and handling bidding processes that are related to public civil administration departments.
During the protest, the group called on the state to reactivate the work of the Inspection Department to fight what they called "financial and administrative corruption."
Activists reiterated its condemnation against the trash export scheme, calling it "illegal."
The Cabinet had selected Howa, a Dutch company, and Britain's Chinook Urban Mining International to manage the country's trash export scheme in a closed-door session last December, drawing considerable skepticism from the media and activist groups.
The group vowed to "continue demonstrating at any time and place" until they are able to fend off corruption.