Iran, Russia Share Strategic Interests, Velayati Says
TEHRAN (Tasnim) – Iran and Russia share strategic interests, Ali Akbar Velayati, an international adviser to the Leader of the Islamic Revolution said, noting that cooperation between Tehran and Moscow will help a more even distribution of power on an international scale.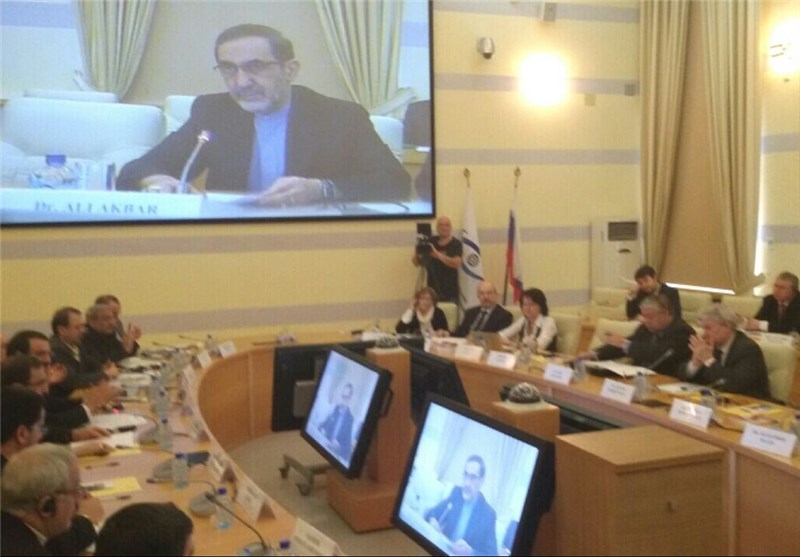 "Iran and Russia have very strategic relations and interests and also share views on regional and international issues," Velayati said on Wednesday, in an address to the opening of a conference on Iran-Russia cooperation, held in Moscow.
The time of a single country having a grip on the global developments is now gone, Velayati underscored, noting that closer relations between Iran and Russia will contribute to a more balanced share of power in the world.
He added that plans have been outlined for strategic ties with Russia, making a reference to Leader of the Islamic Revolution Ayatollah Seyed Ali Khamenei's view on the East and a serious push for the enhancement of relations with Russia.
"Russia has a significant position in Iran's foreign policy, and the two countries have influential roles in the international arena," Velayati pointed out.
Velayati is in Moscow for talks with top Russian officials on the latest developments in the region and coordination of policies on Syria.
Iran and Russia, two main allies of Syria, insist that settlement of conflicts in the Arab country should involve a political solution, excluding any foreign interference or terrorist groups.