Iran's Deputy FM Deplores Talks of Splitting Iraq
TEHRAN (Tasnim) – Iranian Deputy Foreign Minister for Arab and African Affairs Hossein Amir Abdollahian criticized certain remarks that could mean breaking up Iraq, warning that it would have dire consequences for regional stability.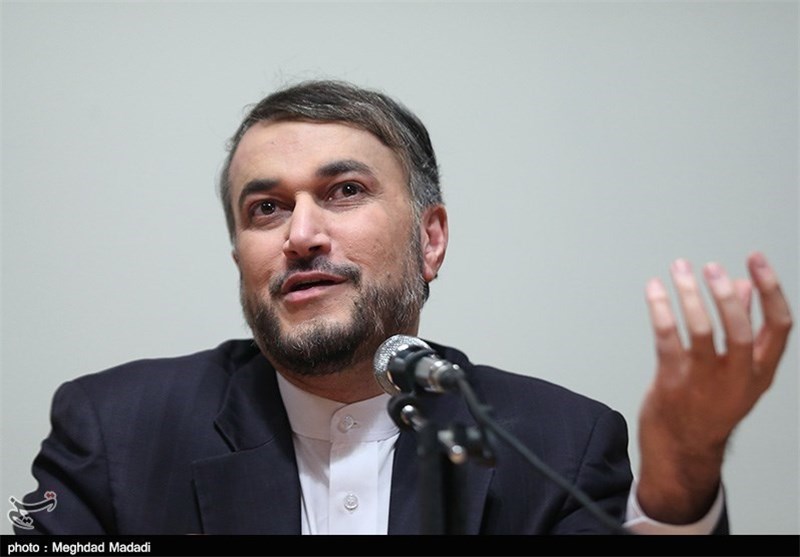 "Certain sides who speak about splitting Iraq do not take into account its negative consequences for the region's security and stability," he said in a meeting in Tehran with an Iraqi delegation led by Hashem al-Hashemi, the secretary general of the Arab country's Fazilat Party.

He underlined the importance of Iraq for Iran and the region, and added that the Iraqi nation will manage to defeat terrorism through unity and the prudence of its political and religious leadership.
Amir Abdollahian's comments seem to have been made in reaction to President of Iraqi Kurdistan Regional Government (KRG) Masoud Barzani's recent call for an independence referendum, a move which would be in line with certain plots to divide Iraq into several countries.
"Now the time is ripe for the people of (Iraq's) Kurdistan to decide their future through a referendum," Barzani said in a statement on Tuesday.
"The referendum does not mean an immediate declaration of a state but to know the opinion and desire of the people of Kurdistan which the Kurdish political leadership will implement at an appropriate time and circumstance," he added.
Iranian officials have repeatedly warned against any scheme to break up the neighboring country, stressing that Iraq's territorial integrity must be upheld.
Last year, a controversial US Congress bill was drafted, proposing that Iraq be divided into three states.
The draft of the US annual defense bill, which was released on April 27, 2015 by the House Armed Services Committee, urged the US government to recognize separate Kurdish and Sunni states and provide them with at least 25 percent of the USD 715-million aid planned to be given to the Iraqi government to help it fight the Daesh (ISIL) terrorist group, which is in control of large swathes of the war-stricken country.