UNSC Strongly Condemns North Korea Rocket Launch
TEHRAN (Tasnim) - For North Korea, the long-range rocket launch Sunday carved a glorious trail of fascinating vapor through the clear blue sky. For South Korea's president, and other world leaders, it was a banned test of dangerous ballistic missile technology and another intolerable provocation.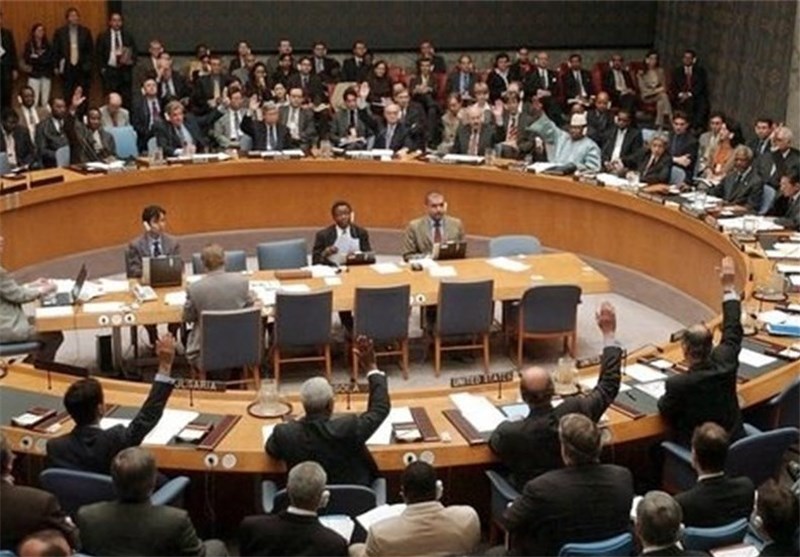 The UN Security Council responded at an emergency meeting Sunday by issuing a statement strongly condemning the rocket launch and pledging to "expeditiously" adopt a new resolution with "significant" new sanctions.
The rocket was launched from North Korea's west coast only two hours after an eight-day launch window opened Sunday morning, its path tracked separately by the United States, Japan and South Korea. No damage from debris was reported.
North Korea, which calls its launches part of a peaceful space program, said it had successfully put a new Earth observation satellite, the Kwangmyongsong 4, or Shining Star 4, into orbit less than 10 minutes after liftoff. It vowed more such launches. A US official said it might take days to assess whether the launch was a success.
The launch follows North Korea's widely disputed claim last month to have tested a hydrogen bomb. Washington and its allies will consider the rocket launch a further provocation and push for more tough sanctions.
The UN Security Council held a closed-door emergency meeting at the request of the US and Japan. The statement approved by all 15 council members underscored that launches using ballistic missile technology, "even if characterized as a satellite launch or space launch vehicle" contribute to North Korea's development of systems to deliver nuclear weapons. It stressed that using ballistic missile technology is a violation of four Security Council resolutions dating back to 2006.
North Korean rocket and nuclear tests are seen as crucial steps toward the North's ultimate goal of a nuclear armed missile that could hit the US mainland. North Korea under leader Kim Jong Un has pledged to bolster its nuclear arsenal unless Washington scraps what Pyongyang calls a hostile policy meant to collapse Kim's government. Diplomats are also pushing to tighten UN sanctions because of the North's Jan. 6 nuclear test.
In a development that will worry both Pyongyang and Beijing, a senior South Korean Defense Ministry official, Yoo Jeh Seung, told reporters that Seoul and Washington have agreed to begin talks on a possible deployment of the THADD missile defense system in South Korea. North Korea has long decried the 28,500 US troops stationed in South Korea, and Beijing would see a South Korean deployment of THAAD, which is one of the world's most advanced missile defense systems, as a threat to its interests in the region.
In a statement, North Korea's National Aerospace Development Administration, in typical propaganda-laden language, praised "the fascinating vapor of Juche satellite trailing in the clear and blue sky in spring of February on the threshold of the Day of the Shining Star." Juche is a North Korean philosophy focusing on self-reliance; the Day of the Shining Star refers to the Feb. 16 birthday of former dictator Kim Jong Il. North Korea has previously staged rocket launches to mark important anniversaries.
South Korean Defense Ministry spokesman Moon Sang Gyun said a South Korean Aegis-equipped destroyer detected the North Korean launch at 9:31 a.m. The rocket's first stage fell off North Korea's west coast at 9:32 a.m., and the rocket disappeared from South Korean radars at 9:36 a.m. off the southwestern coast. There was no reported damage in South Korea.
The US Strategic Command issued a statement saying that it detected and tracked a missile launched on a southern trajectory, but that it did not pose a threat to the United States or its allies.
Japanese broadcaster NHK showed video of an object visible in the skies from the southern Japanese island of Okinawa that was believed to be the rocket. South Korea's Yonhap news agency later backed away, without elaborating, from a report that said the rocket might have failed.